"Ghostface Killah: Can't Kill His Vibe" by Jeneanne Collins
"Coorslight-Search for the Coldest MC in Baltimore" by Kimberly Brown
"Donna Rowe at E-World Music" by Eugenia Wright
"KC Amos arrives" by Eugenia Wright
"Trueful CD Release Concert Review" - Eugenia Wright
"Pam Grier Awarded" - by Eugenia Wright
"Karlyn Michel Pre-ESPY" by Eugenia Wright
"Pre & Post BET events" by Eugenia Wright
"Bianca Brown" by Eugenia Wright
"Cake Designer Theodore Crampton" by Eugenia Wright
"papaLee's 'SOULvival'" by Eugenia Wright
"Darius McCrary bday party" by Eugenia Wright
"Grace: One-woman show" by Eugenia Wright
"Producer MASE" by Priscilla Chatman
"Willie Gault fundraiser" by Eugenia Wright
"Steve Bauer & Sy Richardson" by Eugenia Wright
"Emmy Lu sweeps Hollywood" by Eugenia Wright
"Comic Robin Harris honored" by Eugenia Wright
"Latina women according to Bel Hernandez" by Eugenia Wright
"Oscar Wrap up" by Eugenia Wright
"NAACP Image Awards Post Party Gala at the SLS Hotel" by Eugenia Wright
"Trying to sell your product world-wide?" by Kerri Moseley-Hobbs
"Trueful's Listening Party" by Eugenia Wright
"Kim Cole launches new BET sitcom 'Pay it Off'" by Eugenia Wright
"Think you know the entertainment business?" by Kerri Moseley-Hobbs
"Norwood Young's White Christmas" by Eugenia Wright
"Choosing the right loan" - Xavier Thomas
"Trueful meets Kashif" by Eugenia Wright
"Letter of Intent" by Paul Gardner, Esq.
"Investment property vs residential" - By Xavier Thomas
Eugenia Wright: New Artist Tionne release new single 'Unfreeze'
"Starting a Publishing Company" by Paul Gardner, Esq.
"Wealth Building: FHA Loans" by Xavier Thomas
"Lisa Leslie Retires" by Eugenia Wright
Paul Gardner, Esq.: Why you need a Lawyer
"Wealth Building: Through homeownership" by Xavier Thomas
"Giulietta, 17 year old Australian" - Eugenia Wright




NEWS
Grammy Nominated Jonathan McReynolds Host a Live Recording of 'The Life Room' May 5, 2017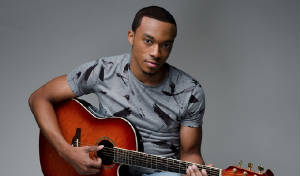 (Chicago, ILL) - Join Jonathan McReynolds for "The Life Room" experience, when the Grammy Award nominated and Dove Award-winning chart-topper hosts his first live recording in his native Chicago on Friday May 5, 2017. Taking place at Cinespace (Stage 18), tickets have been selling fast via www.jonathanmcreynolds.com/tickets, at the "No Gray", "Gotta Have You", and "The Elihu Experience" levels, with "The Elihu Experience" benefiting his nonprofit foundation Elihu Nation.
Following his hit full-length albums "Life Music," the Grammy nominated #1 album "Life Music: Stage Two," and Sessions-EP digital release - which include beloved hits such as "No Gray", "Lovin' Me", "Gotta Have You", "Whole" (feat. India.Arie), and the award winning track "The Way That You Love Me" McReynolds has continued to garner a wave of buzz from musical peers, critics, and an ever-growing swell of fans across the world praising his versatility of talents and fresh style in his live performances and songwriting. Much anticipation has been building for his next album, as Jonathan McReynolds records new music before a live crowd, giving an early look in "The Life Room".
Make yourselves at home with Jonathan McReynolds for a life-affirming special night of live music and inspiration, at his live recording at Cinespace in Chicago on Friday May 5th, 2017. McReynolds will also moderate the "Up Close & Personal" preview event celebrating the 2017 Chicago Gospel Music Festival, presented in partnership with The Recording Academy® Chicago Chapter, taking place on Thursday May 4th, 2017, 6:30 pm at the Chicago Cultural Center.
Friday May 5th, 2017 - 7 pm CST
Jonathan McReynolds Live Recording
Cinespace Chicago Film Studios - Stage 18
2558 W 16th St.
Chicago, IL 60608
For tickets and to connect with Jonathan McReynolds, visit:
http://www.JonathanMcReynolds.com/tickets