"Ghostface Killah: Can't Kill His Vibe" by Jeneanne Collins
"Coorslight-Search for the Coldest MC in Baltimore" by Kimberly Brown
"Donna Rowe at E-World Music" by Eugenia Wright
"KC Amos arrives" by Eugenia Wright
"Trueful CD Release Concert Review" - Eugenia Wright
"Pam Grier Awarded" - by Eugenia Wright
"Karlyn Michel Pre-ESPY" by Eugenia Wright
"Pre & Post BET events" by Eugenia Wright
"Cake Designer Theodore Crampton" by Eugenia Wright
"papaLee's 'SOULvival'" by Eugenia Wright
"Darius McCrary bday party" by Eugenia Wright
"Grace: One-woman show" by Eugenia Wright
"Producer MASE" by Priscilla Chatman
"Steve Bauer & Sy Richardson" by Eugenia Wright
"Emmy Lu sweeps Hollywood" by Eugenia Wright
"Comic Robin Harris honored" by Eugenia Wright
"Latina women according to Bel Hernandez" by Eugenia Wright
"Oscar Wrap up" by Eugenia Wright
"NAACP Image Awards Post Party Gala at the SLS Hotel" by Eugenia Wright
"Trying to sell your product world-wide?" by Kerri Moseley-Hobbs
"Trueful's Listening Party" by Eugenia Wright
"Kim Cole launches new BET sitcom 'Pay it Off'" by Eugenia Wright
"Think you know the entertainment business?" by Kerri Moseley-Hobbs
"Norwood Young's White Christmas" by Eugenia Wright
"Choosing the right loan" - Xavier Thomas
"Trueful meets Kashif" by Eugenia Wright
"Letter of Intent" by Paul Gardner, Esq.
"Investment property vs residential" - By Xavier Thomas
"Starting a Publishing Company" by Paul Gardner, Esq.
"Wealth Building: FHA Loans" by Xavier Thomas
"Lisa Leslie Retires" by Eugenia Wright
"Wealth Building: Through homeownership" by Xavier Thomas
"Giulietta, 17 year old Australian" - Eugenia Wright




NEWS
TV One Original Series 'We're the Campbells' Debuts June 19, 2018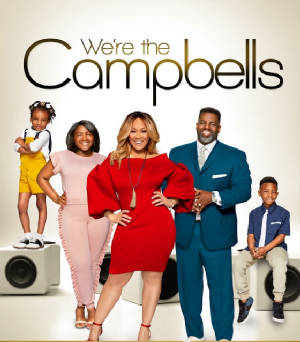 (Silverspring, MD) - TV One is set to premiere its latest original docu-series, '"We're the Campbells," on Tuesday, June 19, 2018 at 8 p.m. ET/7C. The nine-episode docu-series will give viewers an intimate glimpse into the lives of Gospel entertainment power couple Warryn and Erica Campbell, as they tackle the everyday struggles that come with balancing family and work, nurturing their marriage, building their individual careers, and fostering their faith; all while raising their three children Warryn, Zaya and teenager Krista. TV One will also feature the couple in its ongoing online series "Black Love" and a digital exclusive after show "...with Warryn and Erica." The weekly online companion content will get up-close-and personal with Warryn and Erica, as they reveal how they have dealt with common issues that could make or break any relationship.


The patriarch of the family, Warryn Campbell, is an award-winning veteran music producer for today's most influential artists, Pastor of the California Worship Center, and founder of the record label My Block Inc. When Warryn is not leading prayer and worship service, he is mentoring his upcoming music artists.

Dividing time between her family's life in Los Angeles and her work life in Dallas, Erica Campbell is not only a doting wife, mother and sister, but also a host of the popular nationally-syndicated show Get Up! Mornings with Erica Campbell on Reach Media, which she tapes daily. In addition to these roles, she is also one-half of the award-winning Gospel music duo Mary Mary, writing a new book, promoting her hair extension and wig collection and serving as First Lady of the family church.

As Gospel musicians, raising a family in the spotlight and dealing with issues of faith, sexuality and societal norms in the age of social media can be a challenge. "We're the Campbells" highlights the Campbell family on an intimate level, as well as introduces the large circle of family and friends that help keep things running smoothly, including Thomasina "Miss Honey" Atkins and Sandra "Momma" Campbell, the loving and often opinionated mothers of Erica and Warryn.

"We're the Campbells" is produced for TV One by Entertainment One (eOne). Executive Producers are Tara Long, Mark Herwick, Kim McCoy, Warryn Campbell and Erica Campbell; Co- Executive Producer is Narvin Russaw. For TV One, Tia Smith is the Executive in charge and Sr. Director of Original Programming & Production; Donyell Kennedy McCollough is Sr. Director of Talent, and Robyn Greene Arrington is Interim Head of Original Programming and Production.

For more information about TV One's upcoming programming, including original movies, visit the network's companion website at www.tvone.tv.