Singer/songwriter finds her place in Urban Country Gospel, releases debut CD, 'Stand Still'
"I grew up in a white town...in a church home with no way to step out and do something different. We only got black music (on the radio) from Chicago and Nashville, no R&B," said singer/songwriter Al Mac Will (Alice McAfee Williams) about her new style music, like no other, Urban Country Gospel.

To get a visual feel for her style imagine Aretha Franklin, mixed with Tracy Chapman, with a layer of Dolly Parton to top it all off. Through Xodust Word & Music/Thank You Entertainment/Fontana/Universal Music Christian Group Al Mac Will releases her debut CD, titled "Stand Still."

"I was given 72 hours to live," Will pointed out to me. "I heard God's voice saying the wound closed up. A year later I was singing in a group."

Al Mac continued in explaining how God lead her to Country Gospel and gave her confirmation in a conversation with Stevie Wonder. Even now she is discovering herself as an R&B/Soul singer, now called Urban, as we the public place even yet another label on her music. Now known as an Urban Country Gospel artist Al Mac Will's CD, "Stand Still," will certainly give you all those things.

My favorites are the traditional Gospel selection "Altar," which has a hard piano support that puts you back in that home church setting; then there's the title track "Stand Still," I love the funky beat it has and the electric guitar support brings you back to the church; "Your Will" shows that Al Mac Will is a Soul singer; "Holy is the Only Way," because it covers the Aretha Frankin hit "Ain't No Way" and carries a very important message; "Content" is Country mixed with Pop, reminiscent of Dolly Parton but with a "lot" of Soul; "How Much" is a Country toe-tapping number about God's love; "God's Kinda Man" is true Country selection that makes you want to get out your seats and "shout," and then there is "Our Nation" with a sweet voice and a sweet message.

"From the time I embraced it (her genre of music) I wrote 50 songs," Al Mac said. "I sang 'Ain't No Way' all the time...changed a few chords... I said, 'God this song is too good for the 'world' alone'."
The Kierrah Foundation puts on a great show at its' 70's Disco Ball fundraiser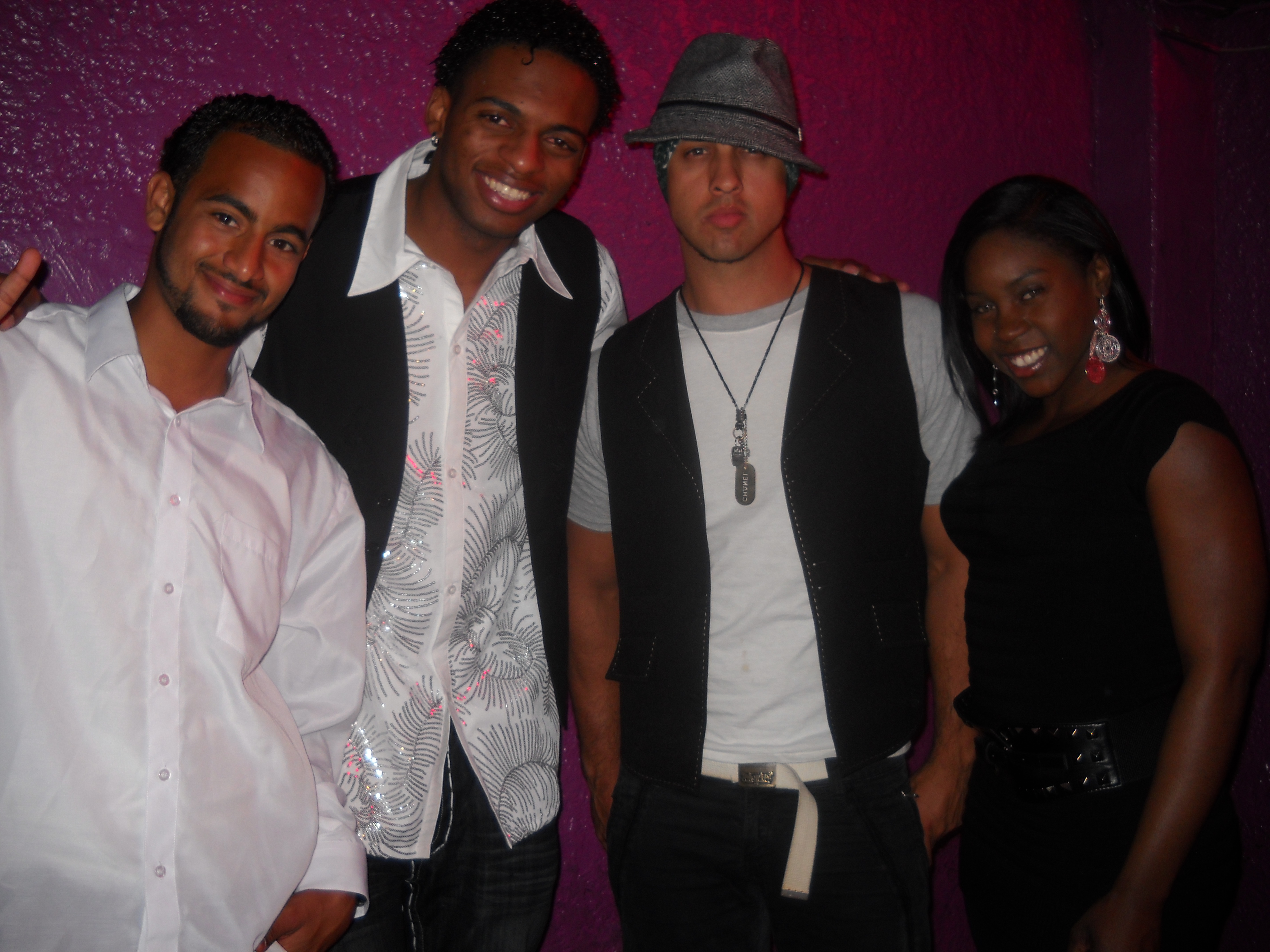 I recently attended The Kierrah Foundation's red carpet 70's Disco Ball at the legendary Jewel's Catch One in Los Angeles because I heard from a publicist friend of mine that founder Brandy Sanders puts on a great event - not to mention one of my clients was performing. I was not disappointed, not only because the event's host comedian/actor Michael Colyer was unbelievably so funny, but we were treated to some great talent and a hot fashion show.
Parris Harris presented the fashion show that lead a line-up of performances that included singer/poet Aquilah Ali, tap dancers Sean and John; Urban R&B singer/songwriter Trueful; R&B singer Jesse Campbell, and Pop/R&B duo 2 U-Neek. Celebrities and supporters of the foundation had fun mingling and took pictures.
Present to support the event was comedienne/actress Luenell, legendary singer/songwriter Brenda Lee Eager; filmmaker Cassius Vernon Weathersby (You Got Served); comedienne/actress Annie McKnight; the French Royalty Dancers (Jazzy, D. Valentine, Ms. Styles); rapper/producer AVI, and comedienne/actress Kymedienne.
Most everyone in attendance came dressed in afros and 70s' gear full. Proceeds from the 70s Disco Ball will benefit The Kierrah Foundation that works with young adults in the foster system. Sponsors include Amoeba Music, Diversity News, Kappa Omega Omicron and DJ Lovey C.
For more information on The Kierrah Foundation log onto www.KierrahFundation.org or visit Brandy at www.facebook.com/brandysanders or www.twitter.com/brandysanders. (Photo: Producer AVI,Urban R&Bs' Trueful, The French Royalty Dancers' D. Valentine and Jazzy. Photo Credit: Eunice Moseley)