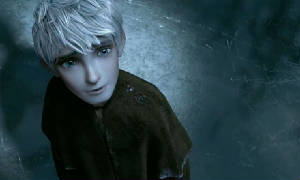 DreamWorks' Rise of the Guardians is a brilliant piece of work for an enchanting tale of the power of belief
By
Eunice Moseley


The African-American Film Critics Association (AAFCA) held a screening of the new DreamWorks animated film Rise of the Guardians (3D), a brilliant piece of work for an enchanting tale by William Joyce. The Paramount Pictures presentation is directed by the first African-American animated film director Peter Ramsey and was released to theaters November 21, 2012. Rise of the Guardian stars the voices of Alec Baldwin, Isla Fisher, Hugh Jackman, Chris Pine and Jude Law.

The screenplay was written by Pulitzer Prize winner David Lindsay-Abaire (Rabbit Hole) and
is an epic and magical saga of six legendary characters - Santa Clause, the Easter Bunny, the Tooth Fairy, the Sandman, and Jack Frost. They come together to battle the evil boogie man named Pitch who is intent on taking away the hopes, dreams and beliefs of all the children in the world.

The film will bring laughter and cheers as you are also astounded by the animated 3D experience. Rise of the Guardians - which was recently honored with the "Hollywood Animation Award" by the Hollywood Film Awards - is produced by Christina Steinberg and Nancy Bernstein. Guillermo del Toro is executive producer.
The 20th Century Fox presentation of Life of Pi is a visually intriguing fantasy adventure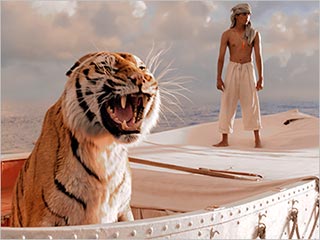 "We were very interested in taking on a story...that had a (theme) to believe in God or a belief in science," said David Magee screenwriter for the 20th Century presentation of Life of Pi (3D), now in theaters. "It's your faith that carries us through life. We want to tell it with fun and adventure... like the book power it had."
Directed by Ang Lee (Crouching Tiger), Life of Pi is based on the 2001 novel by Yann Martel about a young man (played by Suraj Sharma) and his adventures as a survivor with a small group of animals - that includes a Bengal tiger.
When discussing the amazing visual effects in the film David said, "It's amazing, we could not have made it 10 years ago. So many visuals are so grounded in the audience having to believe. The computer technology wasn't there - not 10 years ago. The story takes twists and turns towards the end. It's a mythical tale."
Life of Pi is Rated PG and also stars Irrfan Khan, Tabu, Rafe Spall and Gerard Depardieu.
The Floacist releases 'Floetry Re: Birth' on Shanachie, a signature project featuring Raheem DeVaughn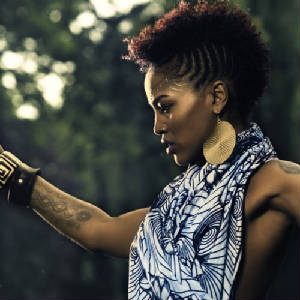 The brainchild of the Gold selling duo Floetry with Marsha Ambrosius, The Floacist, releases another solo project on Shanachie Entertainment titled, 'Floetry Re: Birth." The album carries her signature spoken word and smooth vocal style, and features Grammy Award winning Raheem DeVaughn and Thandiswa Mazwai.
The project's release marks her 10th anniversary of the Floetry brand creation and six years since the release of her debut solo CD. The duo Floetry is most known for their chart topping hit "Say Yes."
"Floetry was created in a style of poetry and voice," The Floacist explains about the brand's sound. "They know Floetry...this is a different level...when you press play."
The 10 track project had me replaying "Start Again" for its Marvin Gaye flavor; "Children of the Sun" a sweet number that includes the vocals of Demi Mseleku; "Could It Be You?" a simple romantic song, and "Speechless" for its nice rhythm.
Check The Floacist out at www.TheFloacist.com or log onto www.Shanachie.com.
GMC presents 'Christmas Angel' starring Della Reese and Tamera Mowry-Housley to air November 24 & 25, 2012 at 7 p.m. ET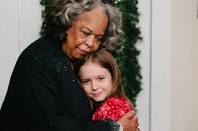 Della Reese takes on the role of an angel again in the GMC presentation of "Christmas Angel" also starring Tamera Mowry-Housley (Double Wedding), Kevin Sorbo (Kull), Izabela Vidovic ("Criminal Minds") and Terri Polo (Meet the Parents). "Christmas Angel" airs on GMC November 24 and 25, 2012 at 7, 9 and 11 p.m. (ET).
"I left to make a fortune and I was very successful in the record business. That side was up but the other side was not up, people I should have trusted I found out I couldn't. I am going home because I realize the price I paid has left me vacant inside." said Emmy/Grammy Award nominated actress/singer (and ordain minister) Della Reese about her role has Elsie Waybright, a successful entertainer who returns home and his suspected by young Olivia (Vidovic) of being an angel when kids wishing for Christmas start coming true. "
The Pure Flix Entertainment production was co-produced by David A.R. White known for his inspirational - think-films. The film features holiday songs such as the one performed by award winning vocalist Mandisa titled "Somebody's Angel." The soundtrack to the movie also features Audrey Assad ("Winter Snow), Hillsong (Born is the King), Over the Rhine "Darlin' (Christmas is Coming)"), Matthew West ("Jingler Bells") and Josh Wilson ("The First Noel").
'There is a piece of you in it," Della points out. "You'll find your piece and understand what's going on."
A legend in the entertainment business herself Reese warns about it, that, "You better respect it and yourself. Some want it so bad they will sell their soul. There is no such thing as overnight success. You got to go through stuff to get to stuff."
Written by Andrea Gyertson Nastell, directed by Brian and Herzlinger, and co-produced by Michael Scott, Russell Wolfe and Elizabeth Travis, you learn more about "Christmas Angel" at www.WatchGMCTV.com.
(Columnist: Eunice Moseley is a PR/media & promotions consultant, and as well as a syndicated entertainment columnist for over 20 years - www.ThePulseofEntertainment.com.)