| | |
| --- | --- |
| | |
Actress Kelly Greyson's film projects, To Have and To Hold, Alone Yet Not Alone and Returning to the Hiding Place, two based on true stories

"I am so excited to be a part of the film," said actress and film producer Kelly Greyson about Returning to the Hiding Places, one of three films - two based on true stories – released that she stars in. "I want to be a part of the 1% that lay down their lives, to die for it."

Greyson is talking about the story Returning to the Hiding Place about a group of teens that risk their lives to free Dutch Jews from Hitler's' realm in Holland. The film was screened at the Sundance Film Festival, and won three Triple Crowns at Bel-Air Film Festival. Kelly plays the character Lana, and it also stars David Thomas Jenkins (Hans Poley), Mimi Sagadin (Corrie ten Boom), John Rhys Davies (Eusi), and Craig Robert Young (Piet Hartog).

"So many young people lost their lives in front of the firing squad. The film is so powerful. The director was mentored by him (Hans Poley), knew him personally," said the former model about the person the film is based on."

The director of Return to the Hiding Place is Peter Spencer.

In the film To Have and To Hold Kelly plays Lady...Read the full April 18, 2014 column ...>

Noel Gourdin releases new project, 'City Heart, Southern Soul,' on Shanachie

R&B's Noel Gourdin released his first project on Shanachie Entertainment titled "City Heart, Southern Soul." This is his third album release. The soulful singer/songwriter's music has been heard on the soundtrack of the film The Cookout starring Queen Latifah, and was a featured singer on pianist Brian Culbertson's ballad "You're My Music."

"It has taken about two years to put the album together," said Noel, the R&B singer with the very skillful soulful vocals. "I had 25 records…the label's request was to get it down to 10."

The first single off of the album, "City Heart, Southern Soul," was "Heaven Knows". The album's selection "Foxxxy" reached Top 10 on UK Urban Radio Soul Charts, and the song "Don't You Wanna" was featured on VH1's "Love and Hip-Hop – Atlanta" reality show.

"It's been a long journey, but I don't regret anything," Gourdin said about the early days of struggles. "I miss the grind, late travels to New York from Boston. It was so pure."

Noel explained in the early days the label he was on, Sony, controlled everything.

"I can express myself freely without people...Read the full April 18, 2014 column...>

Il Divo to perform in Baltimore June 4, 2014

(Baltimore, MD) - The international quartet will perform "Il Divo - A Musical Affair: The Greatest Songs of Broadway Live" in support their sixth studio album "A Musical Affair." With a set list inspired by shows like Phantom of the Opera, Carousel and West Side Story, the concert intertwines the most famous songs from Broadway musicals with the individual theatrical experiences of Carlos, David, Urs and Sébastien. In addition, Tony-Award winning singer/actress Lea Salonga, best known for her role in Miss Saigon, will join Il Divo throughout the entire spring tour. The atour arrives in Baltimore on June 4, 2014 at the Modell Performing Arts Center at The Lyric.

Def Leppard's Joe Elliott releases new solo album 'The Further Adventures of...' April 22, 2014

(Los Angeles, CA) - Def Leppard's Joe Elliott is promoting another solo project with Down 'n Outz titled "The Further Adventures of..." to be released April 22, 2014. The concept for the project started when Down 'n Outz performed at the Hammersmith Apollo in 2009. Their covers of Mott The Hoopie's songs led to their debut "My Re-Generation." The debut reached #1 replacing Eric Capton's single off the top of hte charts for two weeks. They released the live performance in a DVD titled "Live at Hammersmith Apollo. "The Further Adventiures of..." album is their first project in three decades. The first single is "Rock and Roll Queen."

Pharrell Williams to Release Fragrance with Comme des Garcons, in stores September, 2014


(New York, NY) - Japanese fashion company Comme des Garçons has announced that they will be releasing an exclusive fragrance with Pharrell Williams called G I R L. The scent will be for both men and women. Williams, who recently picked up his 7th Grammy Award and was nominated for an Academy Award for his #1 hit single "Happy" from the animated film Despicable Me 2, has been a fixture in the luxury fashion world for many years though this will be his first fragrance.

VIDEO CLIP OF THE WEEK

Paramount Pictures presents a Biblical epic film Noah, based on the Noah's Ark story starring Russell Crowe as Noah. Rated-PG Noah also stars Jennifer Connelly, Emma Watson, Anthony Hopkins, Douglas Booth, Logan Lerman, and Ray Winstone. Released to theaters March 28, 2014 Noah is directed by Darron Aronofsky. See the trailer below!

HOTTEST MUSIC VIDEOS

Universal Pictures to release Lucy starring Scarlett Johansson and Morgan Freeman, arrives in theaters August 8, 2014

(New York, NY) - This summer on August 8, 2014 Universal Pictures will release Lucy, starring Scarlett Johansson. The action-thriller also stars Academy Award winner Morgan Freeman and is produced by Virginie Besson-Silla for EuropaCorp. Universal Pictures will distribute the movie worldwide, except for France, Benelux and China.

From La Femme Nikita and The Professional to The Fifth Element, writer/director Luc Besson has created some of the toughest, most memorable female action heroes in cinematic history. Now, Besson directs Scarlett Johansson in Lucy, an action-thriller that tracks a woman accidentally caught in a dark deal who turns the tables on her captors and transforms into a merciless warrior evolved beyond human logic.
SPOTLIGHT of THE WEEK
"MAURICE HINES"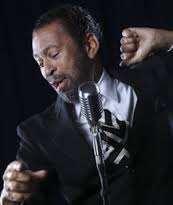 (Hollywood, CA) -

The Wallis Center for the Performing Arts presents Maurice Hines is Tappin' Thru Life for 19 performances only from May 9 – 24, 2014 in the Bram Goldsmith Theater. Maurice Hines, a Tony Award nominee, is a celebrated dancer, choreographer, director, and singer, whose impressive career spans over 40 years. Directed by Tony Award nominee Jeff Calhoun (Broadway's Newsies and Grey Gardens), Maurice Hines is Tappin' Thru Life features D.C.'s dynamic tap-dancing duo, the Manzari Brothers, 10-year old tapping phenomenon Luke Spring, as well as the all-female, nine-piece big band, The DIVA Jazz Orchestra.


Maurice Hines is Tappin' Thru Life is a co-production with the Wallis Annenberg Center for the Performing Arts, Arena Stage, Alliance Theatre and Cleveland Play House.

Hines, who started performing at five years old, brings the history of American tap to life and pays tribute to his brother Gregory and the singers who inspired him, from Frank Sinatra to Lena Horne. In a nod to the future of tap, Hines showcases the talents of the D.C. tap dancing duo, John and Leo Manzari, now 21 and 18 respectively, who reunite with their mentor Hines after their whirlwind run performing alongside him in Arena Stage's production of Sophisticated Ladies, which earned each brother a Helen Hayes Award nomination. Rounding out the cast of performers is 10-year-old tapping phenomenon Luke Spring who wowed TV audiences on the "Ellen" show at 7 years old and also was featured in the new Broadway production of A Christmas Story. This young talent embodies the next generation of tapping talent along with his Manzari Brother co-stars.

Hines will be backed by nine members of the internationally renowned DIVA Jazz Orchestra, an all-female powerhouse ensemble. Voted one of the best big bands in the world by DownBeat magazine, DIVA is led by music director, drummer and longtime Hines collaborator Sherrie Maricle and features Janelle Gill (piano) Jennifer Krupa (trombone) Leigh Pilzer (baritone sax), Amy Shook (acoustic bass) and Leisl Whitaker (lead trumpet), along with Sharel Cassity (lead alto sax) Jami Dauber (trumpet) and Camille Thurman (tenor sax).

Director, Jeff Calhoun says, "Having begun my career at the age of 16, tap dancing with Ann Miller, you can imagine what an honor it is to be working with Maurice Hines. Maurice is not only one of the finest song and dance men of our time, but his firsthand experiences with American racism of the 50s and his hobnobbing with the likes of Pearl Bailey, Duke Ellington, Lena Horne, Marlene Dietrich, Sammy Davis Jr. and Frank Sinatra (just to name a few) make him a treasure raconteur. He is that rare breed whose tongue is as facile as his tapping feet. Maurice is a first-rate life-enhancing entertainer."

Hines dedicates this show to his mother, Alma, who he speaks of as "a truly remarkable lady who supported and nurtured our love of performing. Whenever I am on stage, I always follow the advice she told Greg and I, 'No matter what you do on stage and in life, always do it with class!'"

Maurice Hines' Broadway credits include Eubie!, Bring Back Birdie with Chita Rivera and Donald O'Connor, Sophisticated Ladies, and conceived/directed/choreographed/starred in Uptown…It's Hot! (Atlantic City). He choreographed Hairspray (Santo Domingo); and choreographed/starred in Dance, Dance, Dance Snap and Cool Papa's Party (Metro Stage, Helen Hayes Award for Outstanding Choreography). He starred in a national tour of Guys and Dolls, directed/choreographed/starred in the national tour of Harlem Suite with successive leading ladies Jennifer Holiday, Stephanie Mills, and Melba Moore and starred in the national tour of Jelly's Last Jam. Film credits include Francis Ford Coppola's The Cotton Club. At the age of five, Maurice studied tap at the Henry LeTang Dance Studio in New York City. He created the dance company Ballet USA with Mercedes Ellington. Maurice has directed and choreographed many music videos, including I'll Be Good to You, the first release off of Quincy Jones' Back on the Block album. Maurice became the first African-American director for Radio City Music Hall when he directed The Radio City Spectacular. Maurice's latest album on Arbor Records To Nat 'King' Cole, With Love was released to critical acclaim.