| | |
| --- | --- |
| | |
Grammy nominated Kierra Sheard releases newest Urban Gospel album, 'Graceland'

"I was struggling and praying fix this, fix that, beating myself up...found myself with suicidal thoughts," said Grammy Award nominated Urban Gospel artist Kierra Sheard about the title of her newest album release on Karew/Motown titled "Graceland" - released July 22, 2014. "My friend encouraged me...he said, 'condemnation and self-conviction is not of the Holy Spirit. There is still a thing called grace.' That's why we call it 'Graceland.'"
Sheard, daughter of Gospel matron Karen Clark Sheard and Bishop J. Drew Sheard, has already released the first single off of the highly anticipated album titled "2nd Win" produced by J. Drew. The single samples the Clark Sisters' song "They Were Overcome."
"The single is out now," Kierra pointed out. "It encourages listeners that you can get there again. It means a lot to me...a good summer banger."
Sheard also stars in BET's ...Read the full July 25, 2014 column ...>

Trumpeter Rick Braun's new album 'Can You Feel It,' is a melting pot of Jazz styles




The chart topping Jazz trumpeter Rick Braun releases his newest project "Can You Feel It" on the Artistry Music imprint. "Can You Feel It" delivers a melting pot of Jazz styles to invoke many difference feelings to the listeners.
"I wanted to go back to my roots," said the instrumentalist and Smooth Jazz vocalist about the new project. "My experience touring with War in 1992 - 1993 and that (debut) album was a Beat Street release (in 1994), it put me on the map. It was garage tape-recorded. It's the same thing I did with this one. I wanted to make a very organic (album)."
The 1994 release took Rick to the #1 spot on Billboard's Contemporary Jazz Chart, and was titled "Club Harlem." It was a horn and nylon string guitar duet with Peter White. This album, "Can You Feel It," features the help of pianist Brian Culbertson, sax man Dave Koz, and ...Read the full July 25, 2014 column...>

Mariah Carey, the best-selling female artist of all time joins SESAC on the heels of her newest album release, 'Me. I Am Mariah...'

(New York, NY) - SESAC, the nation's most progressive performing rights organization, has signed unparalleled singer, songwriter and producer Mariah Carey for representation. Mariah Carey is the best-selling female artist of all time with more than 200 million albums sold to date and 18 Billboard Hot 100 #1 singles (17 self-penned), more than any solo artist in history. Mariah has garnered multiple Grammy Awards, 21 American Music Awards, Billboard's "Artist of the Decade" Award, the World Music Award for "World's Best Selling Female Artist of the Millennium," and BMI's "Icon Award" for her outstanding achievements in songwriting. She is known for her distinct five-octave vocal range.

~

Anita Wilson's 'Vintage Worship,' debuts at #2 on Billboard's Top Gospel Albums Chart

(Nashville, TENN) - Anita Wilson's sophomore effort "Vintage Worship" debuts at #2 on Billboard's Top Gospel Albums Chart. This impressive debut marks Anita's highest chart debut to date. Anita also debuted at #3 on Billboard's Top Christian/Gospel Digital Albums Chart.

VIDEO CLIP OF THE WEEK

Eight-time Grammy, 8x AMA, 20x Billboard Award winner Usher recently released the first single, "Good Kisser," from his next album release "The Fader" with songwriting and production help from Eric Bellinger, Jermaine Dupri, Bryan-Michael Cox and Brian Alexander Morgan. Watch the music video to "Good Kisser" produced by Pop & Oak below!

HOTTEST MUSIC VIDEOS

New Line Cinema's presentation Into The Storm in theaters August 8, 2014

(Los Angeles, CA) - New Line Cinema, in association with Village Roadshow Pictures, presents Into The Storm, a tornado disaster film directed by Steven Quale ("Final Destination 5") and produced by Todd Garner ("Zookeeper," "Knight and Day"). Into The Storm arrives in theaters August 8, 2014.

The film stars Richard Armitage ("The Hobbit: An Unexpected Journey," "The Hobbit: The Desolation of Smaug"), Sarah Wayne Callies (TV's "The Walking Dead"), Matt Walsh ("Ted"), Alycia Debnam-Carey ("Where the Devil Hides"), Arlen Escarpeta ("Final Destination 5"), Nathan Kress (TV's "iCarly"), Jon Reep ("Harold & Kumar Escape from Guantanamo Bay") and Jeremy Sumpter ("Soul Surfer," TV's "Friday Night Lights").
SPOTLIGHT of THE WEEK
"KERRI HOBBS' ENTERTAINMENT Q AND A"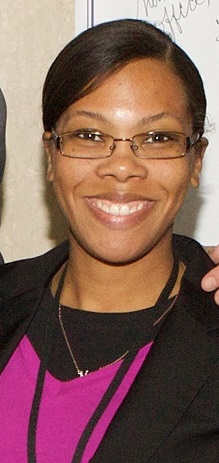 (July 21, 2014) -

Question:
Hello. I am hoping that you can take a moment to answer my question. My daughter is 6 years old. She loves fashion, singing, and dancing. At family events, she loves to perform and be the center of attention. I think that a career in entertainment is in her future. I am wondering how I can get her interested in the business and then where to start to get her auditions and bookings. Can you give me any advice?
I get this question ALL the time. The first thing I'd like to point out is that I did not get my son "interested" in the entertainment business. He showed an interest in it on his own. He declared that he wanted to try acting after I explained to him how an actress he liked on a Nickelodeon show could be a different person in a different show; it was called "acting" and the INTEREST was born. The passion for it came from experience and loving every minute. When answering these questions I am a collaboration of three different experiences and "knowledge banks". I have two Master's degrees in business, more than 10 years experience in business management, more than 5 years of managing my son in entertainment management (which YES, is another job), and more than 10 years in higher education (colleges and universities). That being said, my thought process in answering your question concluded with this:
· My university mind: says that a love for fashion, singing, and dancing can lead to SO many different careers: stage directing, fashion design, advertising, entertainment management, cosmetology, entertainment administration (managing an entertainment company), teaching, coaching, set design, stunt performing (it's treated like dancing), event planning, etc. I could really go on for a while about ALL the different careers your daughter would excel at. Why do you defaulted to acting and modeling?
· My entertainment industry mind: first complains (it's a mean mind cause it's a tough business) and rants "family pets like to be the center of attention too, but NO ONE ever emails me asking me how to get ol' Fido on the dog food commercial!" ...Ok, sorry....this mind says that the default to acting and modeling is because that's what people tell you all the time: "Your daughter should be an actor"; "She's so cute, she should model"; or your daughter declared "I want to be on TV!".The best thing is to explain the options to your daughter and then let her decide which she'd like to try and then YOU be prepare for the monetary investment (see the business mind). By options I mean going to open calls where she may have to stand in line for 2 hours or more to be seen for 2 minutes (and this is probably after driving 2 hours to the location in the first place), going to theater camp, driving around to some agents and casting calls to get started in the business and be prepared for all the "no's" before the "yes'",focusing on just modeling, focusing on just acting, focusing on both, accepting missing birthday parties and events to go to auditions or complete a job that she booked. Then this mind rants again..."There's not enough room here. Just tell her to binge read the articles on backstage.com and showfax.com." (my higher education mind agrees and points out that those two resources collaborate to make a nice textbook).
· My business mind: says that you should be clear about the investment of both time and money. It's another job, I average at least 10 hours a week with auditions and casting. If he books a job, that can easily turn into a 30, 40, or 50 hour work week. Like most people know, there are a lot of scams out there, but the reality is, starting your child in the entertainment business is parallel to the steps of starting a business. There are things you'll need to purchase and prepare in order to display your daughter's talents, successes, availability, and goals. Would you consider a business started if you sat up on the couch one day and said "I have decided I am going to make money baking. I am now a baker, and people will hire me to bake for them"? An interesting point about child actors/models is that everything that you develop to display her talents, successes, availability and goals will change, FREQUENTLY, because she is changing, FREQUENTLY. Which means she'll need new pictures in about 6 months, and new head shots in about 6 months, and updates for the Casting Directors about every 6 months (or when teeth fall out, etc). However, watch out for scams. Advice on what "real"expenses are and how to spot the "good people" in the industry is a whole other conversation for another time.
All that being said, this information isn't to discourage you; my higher education mind makes me feel obligated to give you as much information as I can and then let you make an informed decision. I think it's a great idea to take the seed and plant it in a small pot to see if it'll bloom. Let your daughter do local work. Try small student films, local fashion shows, or a photo shoot with a local photographer. I've had parents take this advice, start with a photo shoot in which the child either freezes in front of the camera, or the pictures come out and the child looks so uncomfortable that it's funny. Seriously, taking a picture for mom with her phone is one thing, taking a picture for a strange man that tells you to "sit there, now tilt your head, relax your shoulders, keep your eyes open even when it flashes (I know it's a bright flash sweetie, but it's the new *blah blah blah" camera and it's actually take 10 photos at once), and look like you're having fun....yes...I know it's a little chilly, but try not to 'LOOK' cold", is something totally different. Try a children's theater class at your local community college. Let her get comfortable with the process. Let her see if she likes it. If you start small she may feel less guilty to admit she doesn't like it, especially if she sees that there isn't that much invested in it.