| | |
| --- | --- |
| | |
The Pulse of Entertainment: 'Best Baker in America' Search Begins: Tina Campbell Launches CD/Tour

"God gave me a song," said Grammy winner Tina Campbell (Mary Mary) about her new solo album "It's Still Personal" released October 18, 2017 along with a tour of the same name. Her WEtv reality show premiered September 29th for the last of six seasons. "I put it out there and sold 40,000 - 50,000. God gave me these songs. My husband said, 'Put them out there. If God gave them to you to save your life God wants you to share them to save others.'"

That's what Tina did, she just put them out there to share and I guess a lot of people wanted to be "saved" or can relate to being saved. On October 18th Tina Campbell took her new album on tour. It will only last for ...

Read the full October 20, 2017 column...>

The Food Network's cooking competitions are so successful they recently launched another, "The Best Baker in America," airing on Wednesdays at 10 p.m. ET/PT. Judges on the show include the "Food Network Star" competition winner Jason Smith and Food Network's Marcela Valladolid, who is host of "The Kitchen."

"I'm looking for who has the skills for taking a basic receipt and put their own spin on it," said Jason when asked how he will be judging. "Do it all well but know how to give me something I haven't taste before. I like hunting for different dishes just to see how people are growing their recipes. I go to different cities. I'm on the road a lot."

Eight people will be competing for ...

Read the full October 20, 2017 column...>

Grammy Award Winning Sweet Honey in the Rock to Perform at Blackrock October 8, 2017

(Germantown, MD) - BlackRock Center for the Arts will host the Grammy Award-winning, African-American, all-woman acapella ensemble Sweet Honey in the Rock on Sunday, October 8th, 2017 at 7:00 PM as part of their 15th Anniversary Season opening weekend. The troupe's powerful and moving sound holds roots of gospel music, spoken word, blues and jazz. Starting out in the D.C. vocal workshop Black Repertory Theater in 1973, the women have since made it their mission to present African-American history and culture through the powerful expression of sign language, song, and dance.

Multi-Grammy Nominated Vocal Powerhouse Ledisi Releases 'Let Love Rule,' Headlines Tour with Kirk Franklin Kicking Off October 25, 2017

(New York, NY) - Verve Records artist and vocal powerhouse Ledisi is thrilled to release her ninth studio album Let Love Rule TODAY! A nine-time Grammy-nominated vocalist, Ledisi is excited to share her new body of work with the world as she delivers brand new vibes with classic vocals. Packed with raw, unequivocal emotion, the 15-track album showcases her evolution as an artist; executive produced by Ledisi and longtime collaborator Rex Rideout, the album also includes contributions from John Legend, DJ Camper, BJ The Chicago Kid and Kirk Franklin among others.


VIDEO CLIP OF THE WEEK



Pageant judge Ella Joyce & Husband Dan Martin (Rush Hour)

The Pulse of Entertainment coveraged the 2017 "Lil' Miss African-American Scholarship Pageant' where many living legends came to support as judges or performancers. Ella Joyce pictured above with husband Dan Martin ("Bold and the Beautiful"), singer Mel'isa Morgan, actress Danielle Mone' Truitt (BET's Rebel) and Rodney Allen Rippy ("Marcus Welby, MD") are some that came out. See The Pulse of Entertainment's red carpet interviews below!
SPOTLIGHT of THE WEEK
"DR. KERRI MOSELEY-HOBBS' 'MORE THAN A FRACTION'"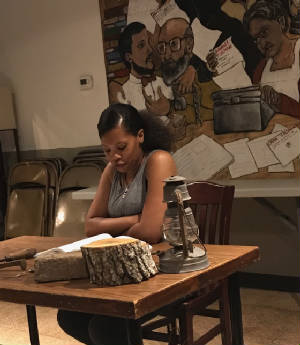 (Baltimore, MD) - The Virginia Tech Center for Civil War Studies and the Smithfield - Preston Foundation will sponsor Dr. Kerri Moseley-Hobbs' "More Than a Fraction" Book Tour's presentation at Virginia Tech University on Wednesday, October 25, 2017 (5 p.m.). The presentation will be held on the campus at The Inn at Virginia Tech in the Cascades Meeting Room (910 Prices Fork Road, Blacksburg, VA 24061). The "More Than a Fraction" book tour recently stopped at Red Emma's Bookstore and Coffee Shop in Baltimore, MD, which was sponsored by Imagination Lunchbox, LLC, which published the creative non-fiction book.
"More Than a Fraction" is based on Dr. Hobbs' enslaved ancestor, the Fractions, who lived on the Smithfield plantation. The Smithfield plantation was founded by William Ballard Preston in 1774. The Prestons were the wealthiest family in Virginia at the time and the last heir to the Smithfield Plantation during its height of prominence was William Ballard Preston, who was a lawyer and served as a US Senator and Secretary of the Navy during the Civil War. After the death of William Ballard the Smithfield land was donated to create a small college, which is now the site of the Virginia Tech campus. Three plantations of the Preston's still exist (1) Smithfield, (2) Solitude (1851) property of William Ballard's brother Col. Robert Taylor Preston who owned the enslaved Fractions, (3) Whitethorn (1855) property of brother James Francis Preston, Commander of the 4th Virginia Infantry (not open to the public), and the Phlegar Building, where the Law Offices of William Ballard Preston were located, sits next to the Blacksburg, Virginia courthouse. Of course the Smithfield plantation's main house where Ballard lived with his wife Suzanne Smithfield - Preston is still there as the museum - adjacent to the Virginia Tech campus along with Solitude. Solitude has a large slave home next to Robert Preston's house and is thought to have been the home of the Fraction family, who are noted by local press as an influential colored family. Co-sponsor of the "More Than a Fraction" Book Presentation, the Smithfield - Preston Foundation, operates the plantation museum, the grounds of the museum, a gift shop, library and other features put in place for plantation visitors.
The Virginia Center for Civil War Studios is also co-sponsor of the "More Than a Fraction" book presentation. The Center for Civil War Studies' director is Professor Paul Quigley also a member of the Board of Trustee for the Smithfield - Preston Foundation. Professor Quigley, host of the event, is also an Associates Professor of Civil War History at Virginia Tech. Quigley is a native of Manchester, England and is an author himself ("Shifting Grounds: Nationalism and the American South 1848 - 1865).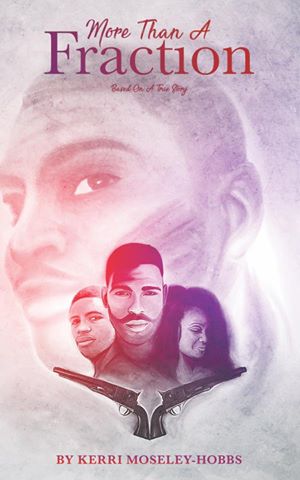 Virginia Tech now has 33,000 students, 213 buildings, 2,600 acres, and 100 Bachelors and 150 Masters and Doctorate Degrees. Its research portfolio is worth $504 million. It ranks 44 in the United States in University Research. It has 9 colleges/graduate schools, an Inn and its own airport. Its motto is "That I May Serve."
Dr. Moseley-Hobbs' is the 3x great-granddaughter of Thomas Fraction who served also in the Civil War, along with his young brother Othello Fraction. "More Than a Fraction" creatively tells the story of the enslaved family before, during and after the Civil War. Dr. Moseley-Hobbs has a Doctorate in Education where she currently works. She also holds a Bachelor's degree in Criminal Justice, a Master's degree in Interdisciplinary Management and a Masters in Business Administration (MBA). Dr. Kerri Moseley-Hobbs was also elected to serve on the Smithfield-Preston Foundation's Board of Trustees in 2015.

To learn more about "More Than a Fraction" Book Tour visit www.ImaginationLunchbox.com. If you would like more information on the Smithfield or Solitude plantations log onto www.SmithfieldPlantation.org. For more information on the Virginia Tech Center for Civil War Studies log onto www.CivilWar.VT.edu. You can also reach out to Dr. Kerri Moseley-Hobbs at ImaginationLunchbox@Gmail.com.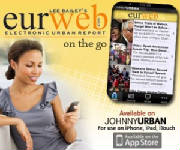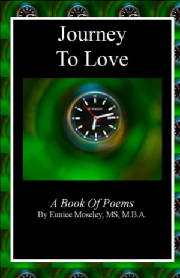 "Journey to Love" by Eunice Moseley now Available at Barnes and Nobles.
Eunice Moseley


Create Your Badge