The Floacist, Spoken-Word powerhouse, releases 'Rise of the Phoenix Mermaid' March 18, 2014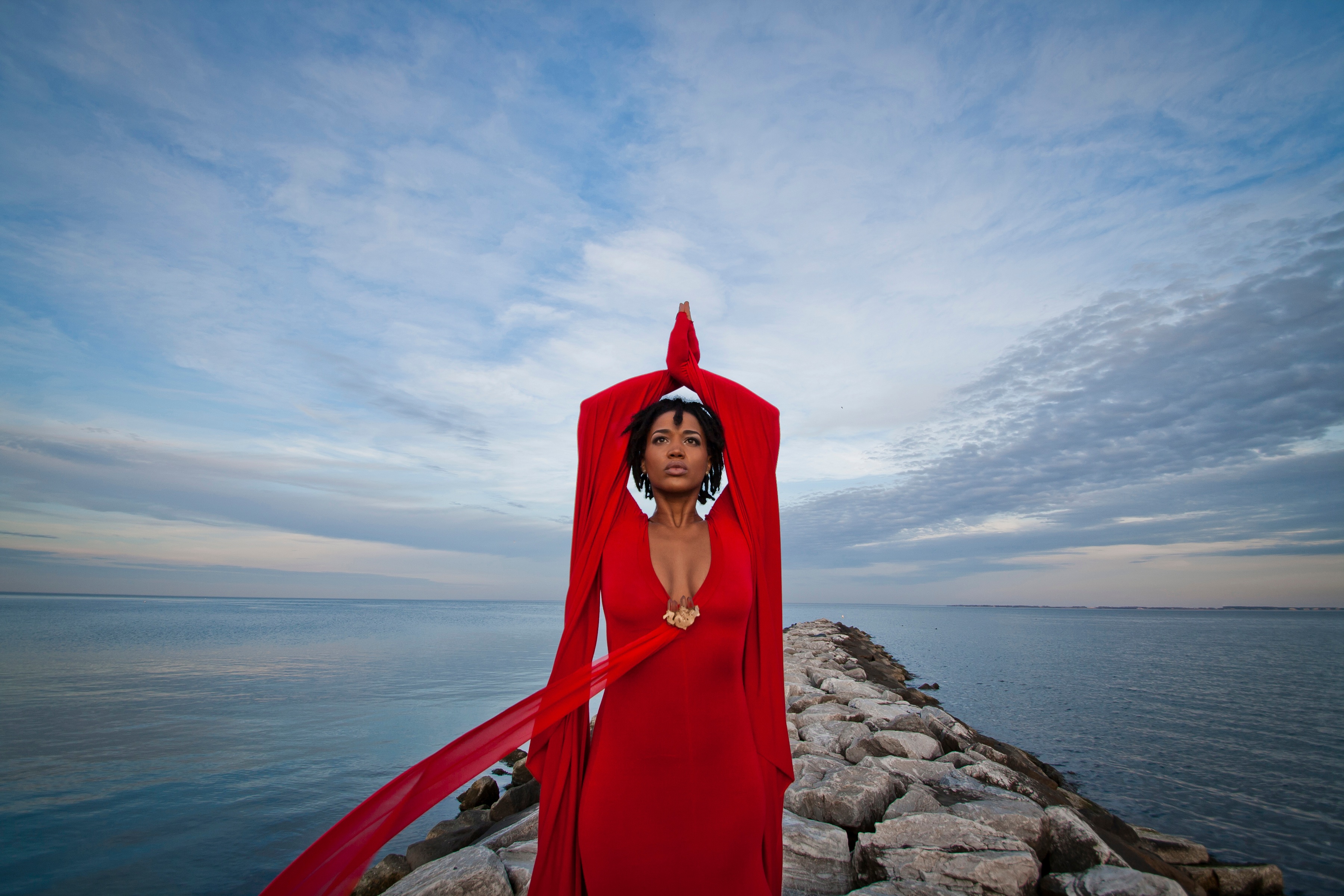 "This is the most prepared I've ever been for a project,' said The Floacist, seven-time Grammy Award nominated (Floetry) Spoken Word artist, singer and songwriter, about her newest solo album release on Shanachie titled "Rise of the Phoenix Mermaid." "I was extremely prepared."
The Floacist, who co-created the hits "Say yes" and "Getting Late," excellently blends her vocal abilities and Spoken-Word skills with the back drop of great production by Chris "Big Dog" Davis.
"I love to collaborate, which is why I never wanted to be a solo artist," said the Germany born Jamaican heritage R&B artist about the project. "The art work (on the cover) is Phylicia Ghee the creative director on this project. We're very blended in spirit. When I told her the title…she knew a location and had ideas. She designed the dress herself. "
The Floacist talked about the photo shoot for the album cover that Ghee also did along with designing the cover, and the fabulous red dress she wears.
"I don't create with expectations," The Floacist said. "I create with intentions. Being 35 and...Read the full April 11, 2014 column ...>
Stellar nominated JJ Hairston and Youthful Praise to release "I See Victory" August 5, 2014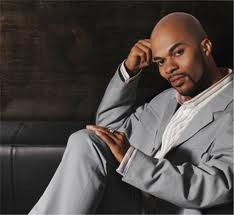 What Contemporary Gospel Choir and its director have performed on "Late Night with Conan O'Brien?" The answer is Youthful Praise and its director JJ Hairston. On August 5, 2014 JJ Hairston and Youthful Praise will release a new album titled "I See Victory." Its first single "It Pushes Me" is out now.
"The message is the story of Joseph, what he went through to be a blessing to his family," said Stellar Award nominee JJ Hairston about the theme of the first single "It Pushes Me" off of his new "I See Victory" project. "They tried to kill him…it pushes us to our destiny."
Hairston's destiny has taken him to the pentacle of success in the Gospel industry. Aside from appearing on Conan O'Brien's show, he has also performed at the Stellar Awards, and on the "Bobby Jones Gospel" show. Recently he performed in a tribute for Richard Smallwood at the BET Celebration of Gospel two-hour television special.
"The last year has been something else for me," JJ pointed out. "My mother was in and out of a coma, and three weeks ago she passed away. The songs came to me to help me through…miracles happen everyday."
I see Victory" has a long ...Read the full April 11, 2014 column...>