Mary J. Blige makes a classic with 'A Mary Christmas' album release, featuring Barbra Streisand, The Clark Sisters, Jessy J and Marc Anthony

By
Eunice Moseley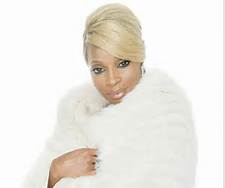 "I love Christmas. People are happier," said nine-time Grammy Award winning Mary J. Blige about the holidays. The two-time Golden Globe Award nominee (Bobby, The Help) recently released a Christmas album, "A Mary Christmas," off of her own label Matriarch/Verve/Interscope Records. The album features duets with Barbara Streisand, Jessy J, The Clark Sisters and Marc Anthony. "The album is beautiful and you are going to feel...the Spirit of love and giving - what Christmas means to me."
Christmas must mean the same to me too for her song selections certainly say so. The varied styles will certainly make, "A Mary Christmas," a classic with her versions of some of the world's favorite Christmas and Inspirational songs. The album is executive produced by her husband Kendu Isaac with production and arrangement by David Foster.
"People have a whole lot of love and respect for each other, mankind (during the holidays). That's what I put into this. It's how ...Read the full December 6, 2013 column at ...>
Drew Lachey stars in UP's 'Guess Who's Coming To Christmas' to air December 8, 2013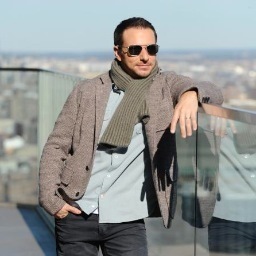 Winner of season two of the hit dance competition "Dancing With The Stars," 98 Degrees member, Drew Lachey stars in the UP Network original film "Guess Who's Coming To Christmas" with MacKenzie Porter ("Christmas Rescue"). The holiday drama airs Sunday, December 8, 2013 at 7:00 p.m. EDT with encores at 9 p.m. and 11 p.m.
"It's a great redemption story," Drew said about the role he has in the UP original film for television.
Drew plays Dax, an image tarnished Rock star with a high-maintenance girlfriend Chelsea (played by Olivia Cheng) that through circumstances find himself and true love when he spends Christmas with a family unlike anything he has experienced. He spends the holiday ... Read the full December 6, 2013 column...>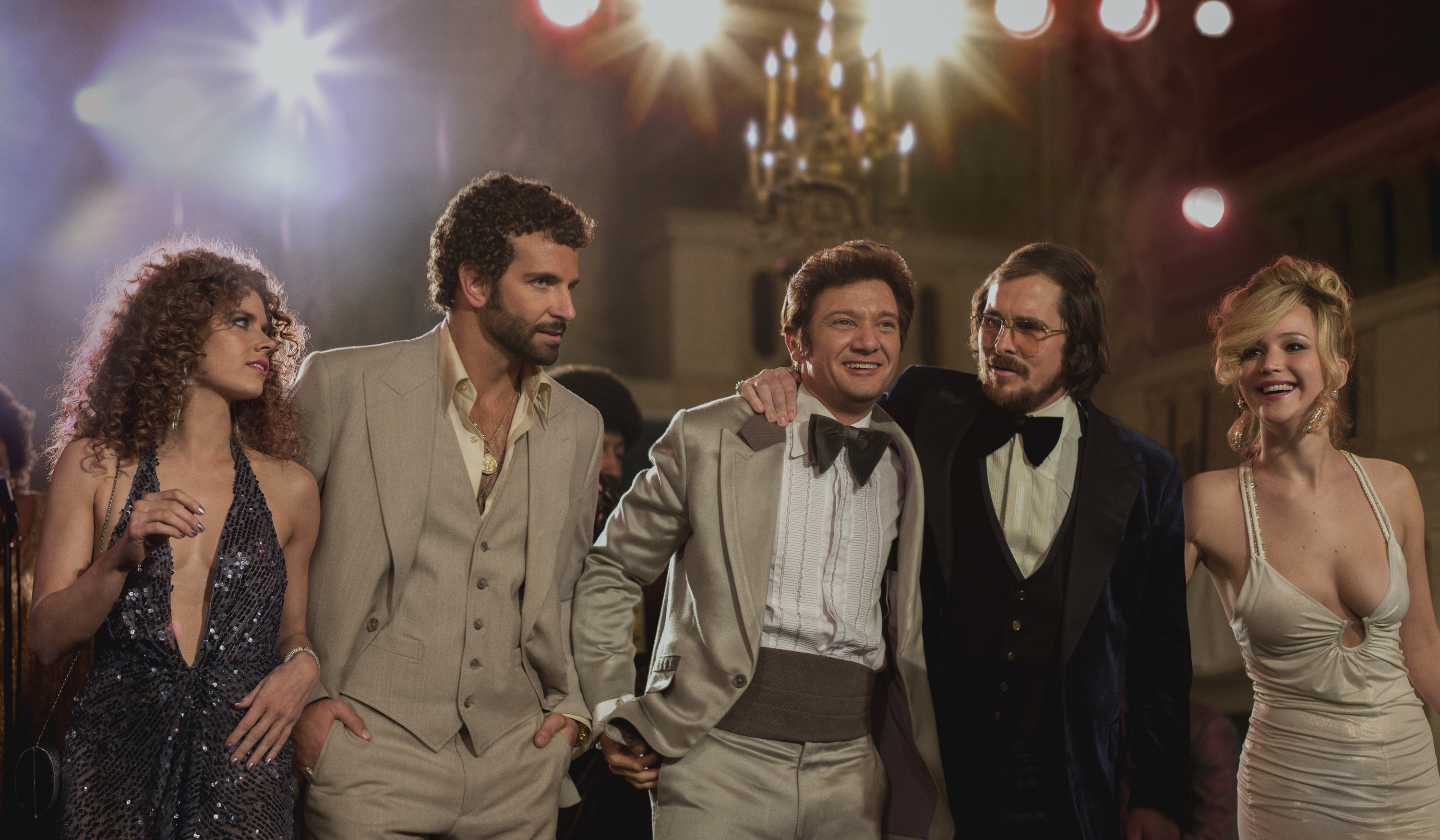 American Hustle starring Badley Cooper, Jennifer Lawrence, Christian Bale and Amy Adams opens in theaters December 20, 2013
(Los Angeles, CA) - American ,starring Bradley Cooper, Jennifer Lawrence, Christian Bale, and Amy Adams, opens in Los Angeles and New York on December 13, 2013 and in theaters everywhere December 20th. The Columbia Pictures' crime drala is directed by David O. Russell from a screenplay written by Eric Warren Singer and Russell based on the FBI "ABSCAM" operation in the late 1970s.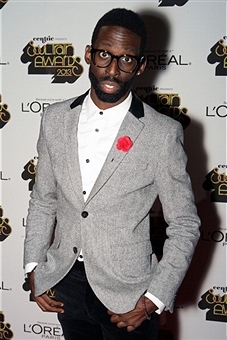 Tye Tribbett wins first Soul Train Music Award for hit single 'If He Did It Before...Same God'

(New York, NY) - Motown Gospel's Tye Tribbett wins Best Gospel/Inspirational Performance at the 2014 Soul Train Music Awards for his hit single "If He Did It Before…Same God" from his #1 album, GREATER THAN. This is Tribbett's first Soul Train Award win. The Soul Train Music Awards was taped in Las Vegas on November 8 and aired on the Centric and BET Networks on December 1, 2013 at 9:00 p.m. ET. The show will re-air on Tuesday, December 3, 2013 on Centric and BET at 7 p.m. ET/ 6 p.m. CT

VIDEO CLIP OF THE WEEK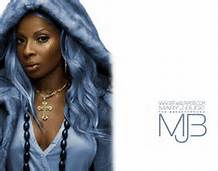 Born Mary Jane Blige, but known to the world as Mary J., the Hip-Hop legend (singer, songwriter, producer, actress) , recently released a holiday project, "A Mary Christmas," that has Blige singing duets with Barbra Streisand, The Clark Sisters, Jessie J and Marc Anthony. Accompanied by the albums' producer, David Foster, the two-time Golden Globe nominee surprises Starbucks' customers with four selections from "A Mary Christmas." Watch the live holiday performance below!
HOTTEST MUSIC VIDEOS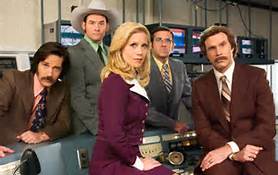 Anchorman 2: The Legend Continues offers 'Superticket' to fans, screening is December 18, 2013
(Burbank, CA) - Paramount Pictures, with exclusive partners AMC Theatres and Fandango, is announcing a "SUPERTICKET" offering on "Anchorman 2: The Legend Continues" The SUPERTICKET screenings, Wednesday, December 18, 2013, give fans a chance to see the film two days early, ahead of its U.S. debut on December 20th.
Following a successful SUPERTICKET pilot program on "World War Z" this past June, Paramount is now expanding the offering to a nationwide audience. Fans who registered at www.AnchormanMovie.com/superticket ahead of the official on-sale date of Tuesday, November 26th will be the first to hear the full details about this exciting offer from Ron Burgundy.
With the 70's behind him, San Diego's top rated newsman, Ron Burgundy (Will Ferrell), returns to the news desk in "Anchorman 2: The Legend Continues." Also back for more are Ron's co-anchor and wife, Veronica Corningstone (Christina Applegate), weather man Brick Tamland (Steve Carell), man on the street reporter Brian Fantana (Paul Rudd) and sports guy Champ Kind (David Koechner) - All of whom won't make it easy to stay classy...while taking New York and the nation's first 24-hour news channel by storm. Produced by Judd Apatow, Will Ferrell and Adam McKay. Written by Will Ferrell & Adam McKay. Directed by Adam McKay.
"Anchorman 2: The Legend Continues" opens in theaters everywhere December 20, 2013.
Paramount Pictures Corporation (PPC), a global producer and distributor of filmed entertainment, is a unit of Viacom (NASDAQ: VIA, VIAB), a leading content company with prominent and respected film, television and digital entertainment brands. Paramount controls a collection of some of the most powerful brands in filmed entertainment, including Paramount Pictures, Paramount Animation, Paramount Vantage, Paramount Classics, Insurge Pictures, MTV Films, and Nickelodeon Movies. PPC operations also include Paramount Home Media Distribution, Paramount Pictures International, Paramount Licensing Inc., and Paramount Studio Group.