Jim Brickman Brings Soothing Holiday Comfort and Joy with New Album and Tour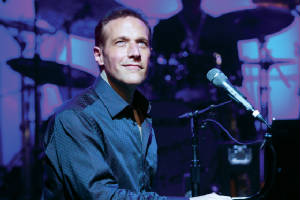 "Everything becomes intuitive when I put my hands on the keys," said six-time platinum selling Jazz pianist Jim Brickman about his process of playing. "It evolves."
Brickman is evolving with his new album release titled "Soothe for Sleep" full of beautiful symphonic sounding selections lead by Jim Brickman's exquisite style of piano playing. In the background vocals by Kathy Phillips is echoing visuals of what ever you feel Heaven is.
"Over the years you get the opportunity to play more and more music...people know," Jim said about his upcoming Holiday "Comfort and Joy" Tour. "I'm singing more. I got Kris Allen from 'American Idol' on the tour."
The Jim Brickman "Comfort and Joy" 2016 Holiday Tour kicks off on November 25, 2016 in Peekskill, NY and ends ...
Read the full October 21, 2016 column...>
Anna Danes Will Help You Find Your Wings with Sophomore Jazz Album Release, 'Find Your Wings'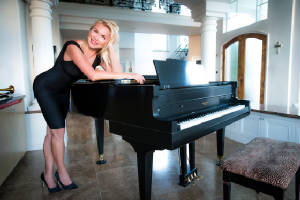 Jazz singer Anna Danes brings the "old blue eyes" era back with her sophomore Jazz album release "Find Your Wings" (DLG Recordings). Offering 12 selections that show her soft and laid back vocal style. Born in Poland and settled in Canada Anna released her debit Jazz album "Longing" in 2013. Also an author and producer (Jazz Divas) Danes recorded the "Find Your Wings" project at the Capital Records' studio and it is produced by Dave Darling (Motley Crue).
"This is my second album. I never knew I had one (a voice)," said Anna Danes when questioned about her career as a Jazz vocalist. "It is like looking in the mirror for the first time, hearing your tone...it's hard to describe."
My favorite songs on the "Find Your Wings" album include the title track #5 "Find Your Wings," which she co-wrote ...
Read the full October 21, 2016 column...>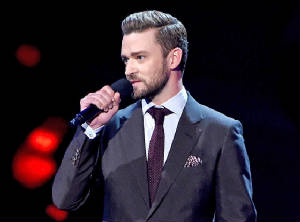 Justin Timberlake's 'Can't Stop the Feeling' Best Selling Song of 2016 According to Nielson Soundscan
(New York, NY) - Justin Timberlake's "Can't Stop the Feeling" Certified trile platinum by the RIAA in the US and according to Nielson Soundscan his single is the Best Selling Song of 2016. Overseas the track is five-times platium in Sweden, four-times platinum in Canada, three-times platinum in Australia, ireland and Norway, two-times platinum in Denmark, the Netherlands, and Italy and platinum in Brazil, New Zealand, the UK, Belgium, Spain, Finland, German and Switzerland. The single is on the Trolls: Original Motion Picture Soundtrack.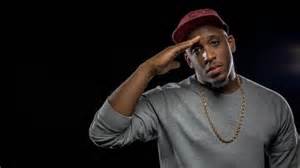 Rapper Derek Minor Releases New Project 'Reflections' featuring Chrisette Michele, Debuts at #2 on iTunes
(Los Angeles, CA) - Derek Minor garners an immediate hit as the award-winning artist and producer releases his latest album "Reflection" debuting at #2 on iTunes U.S. Hip-Hop Albums Chart and on Amazon's Best Sellers at #1 on their MP3 Rap & Hip-Hop Albums Chart, Minor's sixth album also features appearances from Chrisette Michele, BJ the Chicago Kid and Hollyn.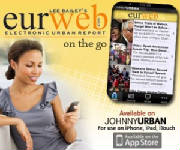 VIDEO CLIPS OF THE WEEK
Multi-award winning Gospel artist, author and Pastor Bishop Paul S. Morton recently released the lead single "Watching Over Me" off of his upcoming October 28, 2016 album release "Legacy: Live in New Orleans." He will be hosting a release concert Monday Oct 10th at the Loft at Center Stage at 7pm ET. Watch his live performance of "Watching Over Me" with the Full Gospel Baptist Mass Choir below!
_____________________________
Celebrity Shout-Outs to
The Pulse of Entertainment