| | |
| --- | --- |
| | |
Universal's Non-Stop starring Liam Neeson is action packed, in theaters February 28, 2014

The newest Universal Pictures release, Non-Stop, starring Academy/Golden Globe Award nominee Liam Neeson (Darkman) is action packed as the entire film takes place on an international flight from New York to London. Neeson is Bill Marks a US Federal Air Marshall trying to stop a hijacking from an unknown source on the plane using text messages - the ransom is $150 million. Non-Stop is in theaters February 28, 2014 and is Rated PG – 13.

T

he mystery/thriller doesn't disappoint for it is full of action and keeps the audience

...Read the full February 28, 2014 column ...>

Rock of Ages returns to the Warner Theatre March 2, 2014 for one night only, co-starring DC native Ashley McManus

"I auditioned twice," said Ashley McManus (Dreamgirls, Hairspray) part of the cast of the Broadway musical Rock of Ages arriving at the Warner Theatre March 2, 2014 for one night (two shows) in her hometown of Washington, DC. "The first time I was contracted and on tour with Dreamgirls."

The musical is produced by Phoenix Entertainment an international theatrical production and Management Company (The Color Purple, Gypsy). Ashley plays one of the main...Read the full Febraury 28, 2013 column>

Grammy winning Deniece Williams joins Dr. Beverly Crawford's women empowerment team March 6 – 8, 2014 at the Hyatt Regency in Long Beach

Gospel's Dr. Beverly Crawford's three-day Annual Women's Empowerment Conference arrives at the Hyatt Regency in Long Beach, California March 6 – 8, 2014 with Grammy Award winning Deniece Williams as part of the empowerment team there to uplift and empower woman. The founder of Potter House, Crawford Ministries, the Enrichment Fellowship International Church in Inglewood and The Company International Dr. Crawford's conference is in its third year.

"Deniece and I go back as friends...Read the full Febraury 28, 2014 column...>

Bergman's exclusive 6th Annual Valentine Romance Oscar Style Lounge & Party was overwhelmingly successful

The Bergman Public Relations group held its 6th Annual Valentine Romance Oscar Style Lounge & Party at the world-renowned restaurant Fig & Oliver in West Hollywood with overwhelming success as Academy Award winner Gossett, Jr. surprised her with a visit. The exclusive event is to honor present/former Oscar nominees and winners, Oscar presenters and iconic Hollywood personalities with VIP treatment, meals, drinks and tons of gifts from the event's sponsors.

The red carpet arrivals were practically all day long. While there I had a chance to see...

Read the full Febraury 28, 2014 column...>

Def Camedy Jam co-creator Bob Sumner launches new series on ASPIRE 'Laff Mobb's We Got Next' airs Tuesdays at 10 p.m.

(Los Angeles, CA) - Bob Sumner the co-creator of "Def Comedy Jam" launches a new comedy series "Laff Mobb's We Got Next" airing on ASPiRE. The seond episode airs Tuersday, February 25, 2014 at 10 p.m. EST.

In this episode, Co-Creator and Co-Executive Producer Bob Sumner and his celebrity casting assistants Red Grant, Brély Evans, and Carlos Koustas, his right hand man, debate who's "Next" from Bob's hand-picked pool of clean urban comics. Introduced by DJ Mike Smoove, the "Next" four performers to hit the stage before a live audience at the El Portal Theater in North Hollywood, CA are

Reyna Amaya, T

ony Baker,

Austin Hall and Kevin "Damn Fool" Simpson.




Multi-platinum selling Vanessa Williams joins Broadway cast of 'After Midnight' April 1 - May 11, 2014

(New York, NY) - It was announced today during a live appearance from the stage of the Brooks Atkinson Theatre, that multi-platinum recording artist and actress Vanessa Williams is set to join the roster as special guest star vocalists in the critically acclaimed Broadway musical, "After Midnight." Williams will play performances from Tuesday, April 1, 2014 through Sunday, May 11, 2014 at the Brooks Atkinson Theatre (256 W 47th Street).

Directed and choreographed by Warren Carlyle, "After Midnight" began preview performances on Friday, October 18, 2013, and opened to rave reviews on Sunday, November 3, 2013.

Brad Paisley and Toby Keith to headline Inaugural Tree Town Music Festival May 24-25, 2014

(Forest City, Iowa) - Grab your "Red Solo Cup" and get ready to "Beat This Summer" with Country superstars Toby Keith and Brad Paisley at the Inaugural Tree Town Music Festival in Forest City, Iowa May 24-25, 2014. Tree Town Music Festval is bringing Nashville to Iowa for Memorial Day weekend - more artists to be announced.

VIDEO CLIP OF THE WEEK

Multi-Platinum selling group Dru Hill (Jazz, SisQo, Nokio and Tao) is currently on the "Kings of R&B" world-wide tour and performing spot dates as well are in the studio preparing for their next album release "Second Coming". See a live performance during the "King of R&B" tour in German below!

HOTTEST MUSIC VIDEOS

Grammy Award winning Tye Tribbett presents The Chosen: Music Mentorship Program May 15-17, 2014 in Columbia, SC


(Philadelphia, PA)

- Grammy Award winning Gospel superstar

Tye Tribbett

's "Tye Tribbett Ministries" readies

The Chosen: Music Mentorship Program

for kick off in Columbia, South Carolina on May 15-17, 2014.

Set to be hosted at the city's prized Medallion Conference Center, the highly anticipated mentorship outing shines proudly as an "opportunity to provide singers, worship leaders, new artists and musicians the practical information needed to take their respective music ministries to the next level."

Tribbett, a longtime supporter of music ministry mentorship, will act as a speaker and clinician for the event. As with his energetic stage performances, the "If He Did It Before...Same God" hit-maker approaches the ministry of mentorship in a manner all his own.
SPOTLIGHT of THE WEEK
"LIVRE"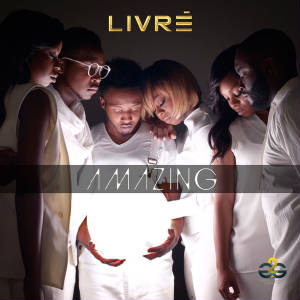 (New York, NY) -
The New, Now, Next Generation of Urban Inspirational singers impacting Christian music is a group of young talented vocalists called LIVRE' (pronounced Liv-Ray). The Bronx, New York natives mix the rhythm of the streets with undeniably pure worship. LIVRE' stepped into Christian music with their debut pop-flavored Billboard Top 20 Gospel radio single "I Will Be Alright" (featured on VH1's Love & Hip Hop: Atlanta), and are now releasing a follow-up radio single that's a beautiful vocally sweet worship ballad "Amazing".
Their new single "Amazing" has climbed to #36 on the Gospel Billboard Radio Chart after only four weeks. The group has been promoting their new single on a radio tour through the unprecedented arctic winter weather and will close out their travel this week with stops at KATZ Radio St. Louis, WENO Radio Nashville, WEAM Radio Columbus, WDJL Radio Huntsville, WNOO Chattanooga, WFMV Radio Columbus, Praise 102.5 Atlanta, Sheridan Gospel Networks Atlanta, The Light 103.9 Raleigh, Praise 100.9 Charlotte, and WIMG Trenton. LIVRE' will be performing their new single on The Yolanda Adams Morning Show broadcasting live from Charlotte, NC and the CIAA Fan Experience on Friday morning, February 28. Also appearing on the live broadcast will be Zacardi Cortez, Jason Nelson, Alexis Speight and Sheri Jones Moffett.
Ultimately, through the poignant lyrics and perfected musical production on "Amazing", LIVRE' pulls listeners into a vertical worship experience and delivers an uplifting anthem that will impact the world. "Amazing" single will be available on iTunes March 25.
Ajanee, Malik, Kenneth, Ariel and Richard make up this group of gifted, radical worshippers. LIVRE', which means "free" in Portuguese, was co-founded by music industry veterans Jeff Robinson and Conrad Robinson. LIVRE' was formed to spread hope to a generation of new believers. Their self-titled debut project LIVRE', on Glory 2 Glory Records/MBK Entertainment is set to release this summer.