NEWS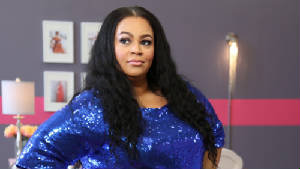 WE tv's 'L.A. Hair' and the new docu-soap 'House of Curves' premieres June 6, 2013
(New York) - This summer, set your AC to cool because WE tv is heating up its Thursday night lineup with season two of the hit series "L.A. Hair" and brand new docu-soap "House of Curves" which premieres Thursday, June 6, 2013 at a special time 10PM ET/PT.
Celebrity hairstylist Kim Kimble - whose hair credits include Beyoncé, Shakira, Lady Gaga, Kerry Washington, Kelly Rowland, Sanaa Lathan - and her high strung staff return to a brand new salon, and new drama in season two of "L.A. Hair." This season, tensions rise as Kim works to expand her business and a new salon manager and nail technician are brought into the fold.

The following week, check out WE tv's new unscripted series, "House of Curveds," premiering Thursday, June 13th at 10PM ET/PT. The show follows the passionate and hilarious trials of Atlanta-based plus-size designer and CEO of Bella René clothing Kenyatta Jones (pictured) and her team as she teeters on the precipice of making it big in the skinny world of fashion.