NEWS
The 2018 'Soul Train Cruise' Sails January 27 - February 3, 2018 with Howard Hewett, Charlie Wilson, The O'Jays, The Whispers, Maxi Priest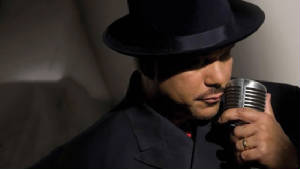 (Ft. Lauderdale, Fla) - Back by popular demand, "The Soul Train Cruise" will bring along several of the biggest fan favorites who have performed on "The Hippest Trip at Sea" over the past five years when it sails in January 2018. Howard Hewett, Charlie Wilson, Eddie Levert of The O'Jays Jeffrey Osborne, The Whispers, The Spinners, Gerald Alston of The Manhattans, and Marilyn McCoo and Billy Davis, Jr. will all deliver command performances, joined by cruise newcomers The Pointer Sisters, The Temptations Review featuring Dennis Edwards, Maxi Priest, Rose Royce, The Trammps featuring Earl Young and more. " The Soul Train Cruise" will travel from Fort Lauderdale on January 27, 2018 through the Caribbean, with stops at St. Maarten, St. Croix and the private island of Half Moon Cay aboard the luxuriously appointed Holland America Line Nieuw Amsterdam before returning on February 3, 2018.
Guests aboard the 2018 "Soul Train Cruise" will experience 7 days of nonstop "Love, Peace and Soul," spending their days and nights with the stars during more than 50 live performances and 25 celebrity interactive events. The non-stop vacation of a lifetime includes Parties at the Pool, a Gospel Hour, All Access Pass LIVE TV interviews, cocktail receptions, Q&A sessions, dance classes with the original Soul Train Dancers, wine tasting, costume parties and so much more.
StarVista LIVE creates unique entertainment experiences that bring fans together to relive their favorite moments, create new memories, and enjoy unparalleled access to the superstars they love. StarVista LIVE cruise events include the Malt Shop Memories Cruise, the Soul Train Cruise, The Country Music Cruise, The Flower Power Cruise, the '70s Rock and Romance Cruise, the Southern Rock Cruise and Abbey Road on the River festival. StarVista LIVE is a division of Direct Holdings Global. Direct Holdings Global is a leading multi-channel marketer with a broad portfolio of products and services, most notably associated with the success of the StarVista / Time Life brand, delivered with a commitment to excellence and integrity.


Here are the most frequently asked questions:
(1) How can I get a CD review in The Pulse of Entertainment column? ANSWER: Submit a media kit (CD, bio or news release, picture and contact information) if Eunice is interested she will be in contact.
(3) How can I get my film, music video, etc... on
The Pulse of Entertainment Broadcasting Network
?
ANSWER:
Send an electronic request to
FreeAssocInc3@aol.com
with a link to the project. An answer to the request will be received within 5 business days. (Note: preference goes to those who have been featured in the column.)
(4) How can I get my music on
The Pulse of Entertainment Radio
?
ANSWER:
Send an MP3 file to
info@thepulseofentertainment.com
with a request. An answer to the request will be received in 5 business days. (Note: preference goes to those who have been featured in the column.)