NEWS
Scottish Sensation Nina Nesbitt Announces North American Tour for New Album to Launch February 1, 2019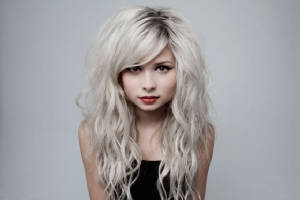 (Los Angeles, CA) - Scottish singer-songwriter Nina Nesbitt announces her 2019 North American headline tour in support of her forthcoming album, "The Sun Will Come Up, The Seasons Will Change," which will be released February 1, 2019 via the Cooking Vinyl imprint. The 19-city tour kicks off February 23, 2019 in Dallas, TX, and Nina will play such cities as Austin, Atlanta, Nashville, Washington, DC, New York, Boston, Philadelphia, Toronto, Chicago, Denver, Los Angeles, San Francisco, Portland and more, before concluding March 24th in Seattle, WA.
The tour announcement follows last week's reveal of Nina Nesbitt's eagerly anticipated new album, due out February 1, 2019. Having obtained over 100 million streams between singles since signing her new deal with Cooking Vinyl, "The Sun Will Come Up, The Seasons Will Change" brilliantly showcases Nina at her lyrical and musical best. Three years in the making, this album bears no hint of compromise as Nina demonstrates her unique talent for acute lyrical observations and ear-worm melodies. Heralding a musical change of direction from Nina with more obvious pop influences, the album is a scintillating journey through a whole range of genres and moods.
Album highlights include the multi-layered, story-telling "The Moments I'm Missing" which was written and produced in Nina's bedroom; the R&B tinged "The Best You Had" which was embraced by Hollywood royalty in the shape of Chloë Grace Moretz and Taylor Swift, and "Somebody Special", a love song with a twist which has had over 30 million streams on Spotify alone.


Here are the most frequently asked questions:
(1) How can I get a CD review in The Pulse of Entertainment column? ANSWER: Submit a media kit (CD, bio or news release, picture and contact information) if Eunice is interested she will be in contact.
(3) How can I get my film, music video, etc... on
The Pulse of Entertainment Broadcasting Network
?
ANSWER:
Send an electronic request to
FreeAssocInc3@aol.com
with a link to the project. An answer to the request will be received within 5 business days. (Note: preference goes to those who have been featured in the column.)
(4) How can I get my music on
The Pulse of Entertainment Radio
?
ANSWER:
Send an MP3 file to
info@thepulseofentertainment.com
with a request. An answer to the request will be received in 5 business days. (Note: preference goes to those who have been featured in the column.)