BIO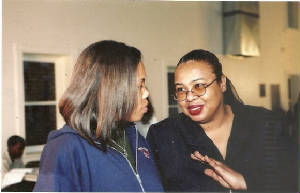 Dr. Eunice Moseley is president of Freelance Associates, a business management and public relations strategy and consulting company, headquartered in Long Beach, California with offices in Baltimore, Maryland. Freelance Associates provides business services and planning to business that seek to reach another level of accomplishments since 1993. Freelance Associates is a regular member of the Public Relations Society of America (PRSA). Dr. Moseley is founder and moderator of the "Uplifting Minds II" Entertainment Conference, celebrating 24 years in 2023, a syndicated column via ThePulseofEntertainment.com with an estimated weekly readership of over 1 million, and she is a seasoned grant and proposal writer (The Baltimore Times, Pollution and Recycling Control Information Center, Freelance Associates, the More Than a Fraction Foundation and Uplifting Minds II)
As a syndicated entertainment columnist via The Pulse of Entertainment which is published bi-weekly

at
www.ThePulseofEntertainment.com
) and then syndicated, she also receives over 160,000 hits a month at www.ThePulseofEntertainment.com. In syndication she guarantees placement at
www.eurweb.com/
(over one million visitors a month). Past and present media carried of The Pulse of Entertainment include
The Baltimore Times
, KJLH Radio, WDAS FM, Cafe Mocha Radio,
Atlanta Daily World, The Washington Informer, Los Angeles Sentinel, The Buffalo Criterion, The North Dallas Gazette, Urban Sentinal, Charleston Chronicle, Houston Style Magazine, New Pittsburgh Courier, Chicago Defender
,
Dallas Gospel Connection
,
Michigan Chronicle,
Hot 107.7fm,
KHVN Heaven 97fm, Spirit 1340am, and Power 91.9fm. Eunice use to appear weekly as a
weekly guest
on Praise 98FM's "Lady Charmaine Live" Show for her "
The Pulse of Entertainment
Update" airing Fridays at 11amPT at www.Praise98fm.com (2007 - 2020).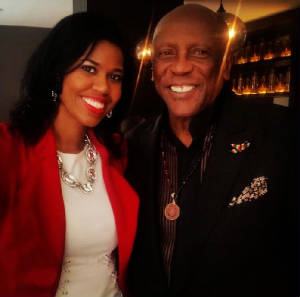 Eunice has interviewed a wide range of people in the entertainment industry (from Master P, Ne-Yo, and Ciara to Spike Lee, Magic Johnson, Will Smith, Morgan Freeman and Chris Rock) and has reviewed and covered many genres of concerts and red carpet events (from Janet Jackson and Usher concerts to the ASCAP, Golden Globes and the NAACP Image Awards).
She also serves as Promotions Director at-large for The Baltimore Times where she worked full time since 1986 for almost 20 years in varies management positions (Business Manager, Sales Maanager, Entertainment Editor, Accounts Manager and Promotions Director) before working at-large. From 1986 - 2003 she developed and coordinated four major events held in Baltimore the Health Expo, the Housing Expo, the Men's Expo and the Women's Expo, generating on average of $40,000 each event for the newspaper in event sponsorship, exhibit tables, vending tables, and special event issue advertsing sales.
In 1999 Eunice became founder and coordinator of the "Uplifting Minds II" (ULMII) Entertainment Conference to provide urban communities with a free event for up-coming artists and companies to receive information about the business of entertainment and have a stage for talent to be showcased. There is a "Professional Panel Q and A Session," a "Professional Talent Showcase" and a "National Talent Competition." The competition is for vocalists, songwriters, dancers and actors. As of 2022 ULMII is celebrating 23 years. It was held annually in Baltimore, Houston, Atlanta and Los Angeles, but as of 2003 it has been held anually in Los Angeles and Baltimore only. Many artists credit the conference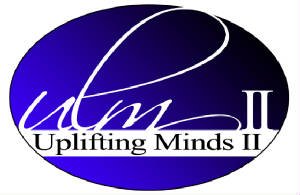 for their success, such as Grammy winning singer/songwriter Miguel, STARZ Network's Naturi Naugthen who stars in the drama "Power" was scouted by Broadway at ULMII, songwriters/producers The Featehrstone Brothers who original song performed at ULMII was picked up by SisQo of Dru Hill or placed it on the group's third album as "I Should Be Your Boyfriend" which went platinum, and singer/dancer RoShon Fagen who who starred in two Disney sitcoms and on ABC's "Dancing with the Stars" manager said what he learned at ULMII helped him take RoShon to the next level.
Dr. Eunice Moseley is a Certificatied Computer Techician (U.S. Navy) and supervised the Internet communications between the Naval Annex and the Pentagon while in service. Dr. Moseley holds a bachelors in Telecommunication from Morgan State University; three Masters degrees - Management/Public Relations (University of Maryland's Global College), Business Administration (University of Maryland's Global College) and Philosophy (Walden University). In 2021 she earned her doctorate in Management: Leadership & Organizational Change (Walden University).She is also holds a certificate for Online Teaching for Higher Education from Walden University and is a contractual adjunct in business management at Cal State/Los Angeles.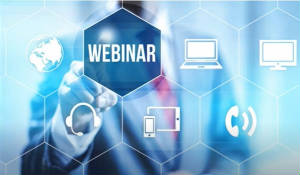 In celebration of 30 years of providing business management strategies (and services) and consulting through her company Freelance Associates, she launched the "Journey to Success Webinars". Dr. Eunice Moseley moderates the webinar and starts off with data from her newly published book "Journey to Success: A Systematic Review" (Dorrance Publishing). Other presenters on the "Journey to Success Webinar" include Dr. Lee Bailey (EURweb.com), Dr. Kerri Moseley-Hobbs (MoreThanaFraction.com), and Dr. Winston Grier (WeathandKingdom.com). Freelance Associates also released the "Grant/Sponsorship Proposal Writing Webinar" presented by Dr. Eunice Moseley, who is also a seasoned grant and proposal writer (The Baltimore Times, Pollution and Recycling Control Information Center, Freelance Associates, More Than a Fraction Foundation, and Uplifting Minds II).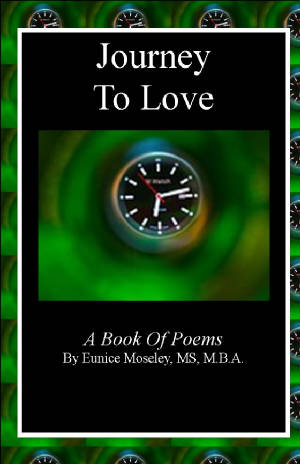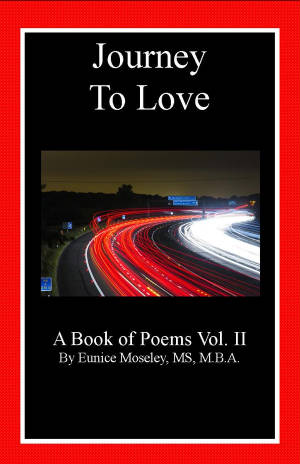 "Journey to Love: A Book of Poems (Vol I & II)"
(via Freelance Associates, Feb. 14, 2014) details the personal journey of
Dr.
Eunice Moseley
started in 2011. She takes the readers on her inspiring, emotional, unbelievable and sometimes dangerous journey to get back to Love. During the journey she shares poems created along the way to inspire Love while giving her philosophies on life to encourage. Her poems accompanies with colorful pictures and her philsophies are thought provoking providing glimps into the life of her and Love. To order the complete series of "Journey to Love: A Book of Poems" email
info@ThePulseofEntertainment.com
or visit @Amazon for discounts.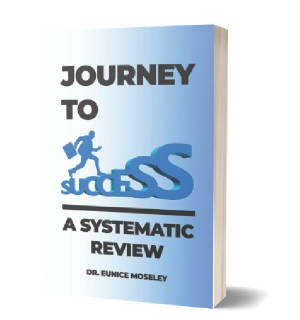 Dr. Eunice Moseley published in 2023 'Journey to Success: A Systematic Review' (Dorrance Publishing) that examines the concept of achieving success using her personal experiences to show the reader step-by-step to that goal, supported by scientific data. The nonfiction book is intented to inspire the reader to overcome fears, setbacks, obstacles and adversities to reach that next level of success. www.JourneytoSuccessASystematicReview.com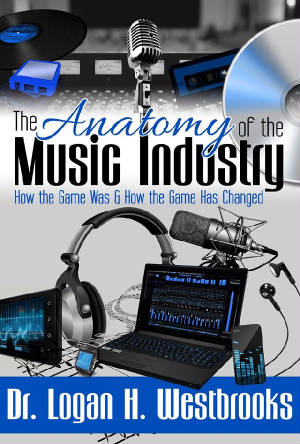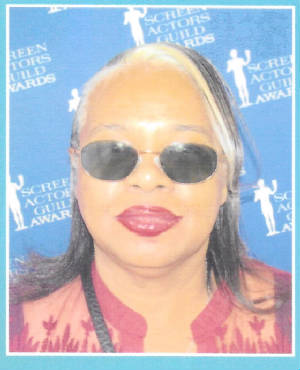 Chapter 26 in the book
"The Anatomy of
the
Music Business" by Dr. Logan H. Westbrooks (@Amazon) is dedicated to Dr. Eunice Moseley as she talks about public relations in the music industry. Dr. Westbrooks is a veteran executive who serves at Capital records, CBS Records, Columbia Records International. Moseley, through her company Freelance Associates, a regular member of the Public Relations Society of American (PRSA), is a business management and public relations strategist and consulting firm located in Long Beach, California and Baltimore, Maryland..
Dr. Moseley: "I think we are at a point now that the power could be taken over by marketing, PR and management companies because artist themselves don't know the business. So if they want to keep the power, they need to learn the business of entertainment. If you don't know the business someone else is gong to run the business for you and they can take the power from you."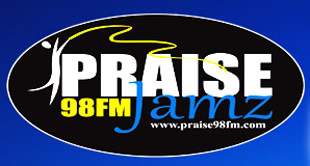 Dr. Eunice Moseley appeared as a guest on Praise 98FM's "Lady Charmaine Live" Show at 11amPT for "The Pulse of Entertainment Online Weekly Update" from 2007 - 2020. Praise 98FM is a multi-Stellar Award nominated radio station. Listen to some of the shows below:
The Pulse of Entertainment 10/23/15
The Pulse of Entertainment 10/30/15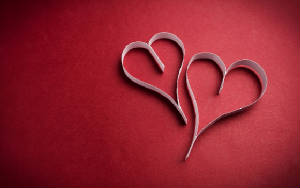 Dr. Eunice Moseley is a vocalist, ballardeer, who has recorded two albums of cover songs via Ivory Penn Productions for family and friends titled "Real Thing." Check out some of the cover songs at "Real Thing"