NEWS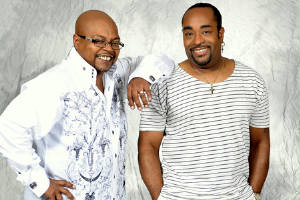 Pieces Of A Dream Set for New Album Release May 24, 2019 on Shanachie Entertainment
(Philadelphia) - Pieces Of A Dream has been churning out chart-topping hits for four consecutive decades. Even the iconic Count Basie declared Pieces Of A Dream "A tough act to follow!" On May 24, 2019 Shanachie Entertainment will release "On Another Note," Pieces Of A Dream's 24th recording release.
Hailing from The City of Brotherly Love, the celebrated band has joined the ranks of some of Philadelphia's most revered music-makers including Grover Washington, Jr., Patti LaBelle, The Roots, Jill Scott, John Coltrane and Stanley Clarke. Throughout their illustrious career, childhood friends, pianist James Lloyd and drummer Curtis Harmon, have managed to stay true to their mission.
Pieces Of A Dream, whose name is inspired by Pittsburgh tenor titan Stanley Turrentine's song "Pieces Of Dreams," has toured the world, sold over one million albums, and scored both Smooth Jazz and R&B radio hits along the way.
"On Another Note" finds Pieces Of A Dream doing what they do best - serving up their irresistible signature fusion of Jazz, R&B, Funk, Pop, Blues and beyond. There is something for everyone and for every mood. The CDs first single and title track is a sweet and soulful groove showcasing the tenor of Tony Watson Jr.
Not many groups manage to stay together for 42 years and amass a catalogue of 24 recordings. The story of Pieces Of A Dream is remarkable considering James Lloyd and Curtis Harmon were 16 and 18 respectively when they released their first recording in 1981. Not long after that they hit the road performing in Grover Washington Jr.'s rhythm section and opening for him as Pieces Of A Dream. "Mr. Magic" himself took Lloyd and Harmon under his wings and signed the band as the first group with his brand new production company. Danny Harmon, Curtis' father and a Jazz musician himself, became their manager and had the guys listening to the Modern Jazz Quartet, Ahmad Jamal and Oscar Peterson as they developed their unique sound, blending their jazz roots with R&B, soul and funk. Pieces released three albums in quick succession, firmly establishing its place in the world of Smooth Jazz with the CDs "Pieces of a Dream" (1981), "We Are One" (1982) and "Imagine This" (1983). Those albums include some of their biggest early hits, including "Warm Weather," "Mount Airy Groove" and "Fo Fi Fo." Pieces Of A Dream recorded their Shanachie debut, "In The Moment," in 2013, followed by 2015's "All In" and "Just Funkin' Around" in 2017.
NEWS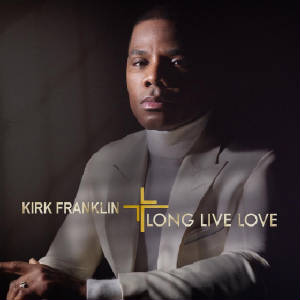 Fourteen-time Grammy Award Winner Kirk Franklin Releases New Music Video for Single 'OK'
(New York, NY) - Fourteen-time Grammy Award winning Kirk Franklin unveiled the video for his song "OK". The "OK" video, which was directed by Matt DeLisi, premiered exclusively on "BET Soul" and "BET Gospel." It can also be seen on BET.com and the Kirk Franklin YouTube channel. "OK" is a new single from Franklin's forthcoming album, "Love Live Love" (Fo Yo Soul / RCA), which will release on May 31, 2019.

"Love Live Love", Franklin's 13th studio album. Those pre-ordering or pre-adding the album will instantly receive the tracks "OK," "Just For Me" and "Love Theory," which has been #1 on Billboard's Hot Gospel Songs chart for 15 weeks straight.
In addition to the release of the new album, Franklin will host and headline the 2nd Annual Exodus Music & Arts Festival, a collaboration between him and Live Nation Urban, on May 26th in Irving, TX. Franklin is also hosting the ninth season of BET's inspirational singing competition series, "Sunday Best," which premiers on Sunday, June 30th. On July 11th, Franklin will kick off his 26-city "Long Live Love" Tour.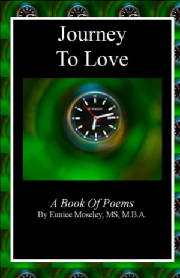 "Journey to Love" by Eunice Moseley now Available at Barnes and Nobles.
NEWS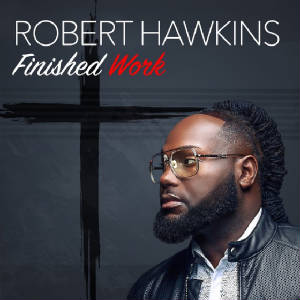 Robert Hawkins Releases Official Music Video For His New Urban Inspirational Single 'Finished Work'

(New York, NY) - In Gospel music there is a one-man machine known as Robert Hawkins who is the epitome of what the hustle for indie artists exemplifies. Hawkins releases the official music video for new Urban Inspirtional single "Finished Work."
The Michigan native is on the road most weekends promoting his EP "Reserved," his DVD "Happy" and his all-new single and official music video "Finished Work". All projects are released independently by Robert and all have been making recurring appearances on Billboard Top Gospel, mainstream Top Albums and Video Charts.
Robert's new Urban Inspirational single "Finished Work" takes an edgy twist from his normal exuberant contemporary Gospel and Worship style. The electronically inspired track is written and produced by Floyd "Timeless" Thomas and inspired a viral dance challenge on social media.
Listen To: "Finished Work" Watch: "Finished Work"
The "Finished Work" official music video is now available for viewing and sharing on Vevo. The video was filmed by The TER Group and directed by Ebony Tezeno. Tezeno and her team capture the dynamic presence that Robert exudes in each performance. The video and song also offer the message of triumphant victory over depression and addiction, which is Robert's own personal testimony.
Visit www.IamRHawkins.com to catch up with Robert on tour.
NEWS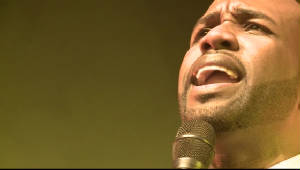 VaShawn Mitchell Release Special New Single 'Wind of God'
(Nashville, Tenn) - On the heels of success at radio with "God Can Do Anything", VaShawn Mitchell releases a new song and video entitled "Wind of God."
"Wind Of God" is a sweeping ballad about the boundless reach of God. With words of strength and praise, Mitchell sings about God's breakthroughs and miracles. This follow-up single is part of Mitchell's roll out to his epic full album, "Elements," slated for release this summer. Log onto https://www.youtube.com/watch?v=J0ayPhrmgis to view the video.