ABOUT US
The Pulse of Entertainment is a syndicated column written by columnist Dr. Eunice Moseley. It is published weekly here at www.ThePulseofEntertainment.com/column.html and twice a week at www.eurweb.com. It has an estimately weekly readership of one million. The Pulse of Entertainment also appears periodically in The Baltimore Times, Hype Magazine, the North Dallas Gazette, The Buffalo Criterion, Profile Magazine, The Los Angeles Wave Newspaper, Crunk Magazine, The Houston Chronicle, Houston Style . It consists of interviews and reviews of people and events in entertainment.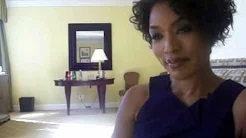 Magazine. Charleston Chronicle, The New Citizen's Press, The Washington, Informer, Quick L.A., and a list of websites such as NMyHood.com, BlackAmericaWeb.com, 105.3 WDAS FM, RocketNews.com and UrbanSentinal.com. Its website, www.ThePulseofEntertainment.com, currently receives an average 160,000 hits a week and EURweb.com, which publishes it twice a week receives an average 185,000 visitors a week. Eunice also use to appear weekly (Fridays at 11amPT) on Praise 98FM's "Lady Charmaine Live" Show (www.Praise98fm.com) for her"The Pulse of Entertainment Weekly Update" from 2007 - 2020.
Dr. Moseley is also president of Freelance Associates (a promotions and public realtions/media consultant firm - www.FreelanceAssociatesInc.com) and Promotions Director (at-large) for The Baltimore Times (www.baltimoretimes_online.com). She started at the newspaper writing community feature articles in 1986 - when she was first hired. She later became entertainment editor and eventually a columnist - now syndicated columnist. During that time Eunice has interviewed a wide range of people in the entertainment industry (from Master P, Ne-Yo, and Ciara to Spike Lee, Magic Johnson, Will Smith, Morgan Freeman and Chris Rock) and has reviewed and covered many genres of concerts and red carpet events (from Janet Jackson and Usher concerts to the ASCAP, Golden Globes and the NAACP Image Awards). Her interviews have been noted by interviewees as "like no other" and "inspiring."
"Eunice, just wanted you to know that Distinguished is singing your praises, and they really enjoyed being interviewed by you." - Tamre Twyman/PC Public Relations
Her review quotes have ran on national advertising campaigns, such as Starz Cable Channel's ads for the Martin Lawrence's "1st Amendment Stand Up" comedy series and Walt Disney's "Princess and the Frog" animation movie release.
"I laughed and laughed until I cried. then I kept on laughing until I caughted myself to death." - The Baltimore Times/Eunice Moseley on Martin Lawrence's 1st Amendment Stand Up series on Starz
"Walt Disney does it again!" - The Baltimore Times/Eunice Moseley on the Walt Disney animation film Princess and the Frog
MEDIA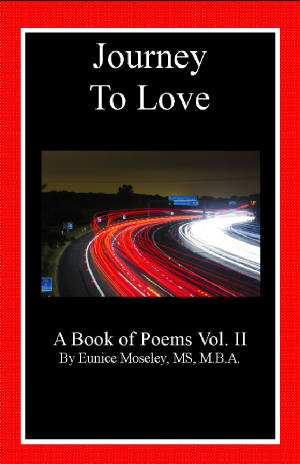 Eunice Moseley


Create Your Badge