| | |
| --- | --- |
| | |
The Pulse of Entertainment: The Heart Knows Best in 'Gifted'; Ellia English Returns to the Stage

Fox Searchlight Pictures presents Gifted starring MTV Movie Award winner Chris Evans (Captain America), Academy Award winner Octavia Spencer (The Help) and young McKenna Grace as Mary the gifted seven year-old. Rated PG-13 Gifted shows that the heart knows best. Birth from a troubled gifted mother, Mary is left with her uncle Frank Adler (Evans) as an infant. He raises her with surprising success then he decides she needs to be with kids her own age so he enrolls her in school.

In comes Frank's mother Evelyn Adler, played by Tony nominated Lindsay Duncan ("Sherlock"), who turns up seven years later after her daughter's suicide wanting custody of her gifted grandchild. Spencer (Hidden Figures) plays Roberta Taylor Frank's feisty neighbor who helped him raise the orphaned baby. It is not clear who is in charge Frank or the gifted 7 year-old but I can relate I was in his shoes with a gifted child of my own.

In trying to provide the best for Mary her uncle Frank enrolls her in...

Read the full April 21, 2017 column...>

Broadway actress turned television/film actress Ellia English returns to the stage in the Combined Artform/Studio C Artists production of "Yes, Virginia," a new play by Stan Zimmerman and Christian McLaughlin. Stan also serves as the director.

"The director and co-writer is Stan Zimmerman. Stan and I met when I first moved to New York," Ellia said about how she ended up with the role. "We moved to Los Angeles. I am not sure who moved first but when I moved to Los Angeles it took a minute for us to find each other. But he sent me a copy and when he said Mindy Sterling was attached, I said absolutely. I had wanted to work with her"

"Yes, Virginia" is a two character play starring Ellia English and Mindy Sterling based on Stan's mother. The play centers on the relationship between Virginia (Sterlinig) and her maid Denise (English) who helped...

Read the full April 21, 2017 column...>

National Museum of African American Music to Host the 2017 'My Music Matters: A Celebration of Legends' Honoring Patti LaBelle, Kirk Franklin, Teddy Riley, Phil Thornton

(Nashville, TN) -The National Museum of African American Music (NMAAM) will kick off Black Music Month in June with its fourth annual My Music Matters: A Celebration of Legends Luncheon on Thursday, June 1, 2017 at City Winery in Nashville, TN.

This year, the event will honor living legend Patti LaBelle, multi-GRAMMY ® Award winning gospel music icon Kirk Franklin, world renowned producer / songwriter / artist Teddy Riley, and acclaimed producer and composer David Porter for their enduring contributions to music and American culture. Phil Thornton (SVP & GM, RCA Inspiration) and Catherine Brewton (VP, Writer / Publisher Relations, BMI) will serve as the event co- chairs and masters of ceremonies.

Reba McEntire to Sing National Anthem at the City of Hope Celebrity Softball Game June 10, 2017

(Nashville, TN) - The hits keep coming as the City of Hope Celebrity Softball Game presented by Staples continues to announce talent for their 27th annual event. The starting lineup is revealed with all-stars Kellie Pickler, Lauren Alaina, Aaron Watson, Danielle Bradbery and Kaitlyn Bristowe and Shawn Booth from ABC's "The Bachelorette." Reba McEntire was announced as performing the National Anthem.

This group of artists will meet at the field on Saturday, June 10, at First Tennessee Park for some friendly competition for a great cause. Founded in 1913, City of Hope is a pioneer in the fields of bone marrow transplantation, diabetes and numerous breakthrough cancer drugs based on technology developed at the institution.



"Journey to Love" by Eunice Moseley now Available at Barnes and Nobles.

VIDEO CLIP OF THE WEEK



Baltimore ULMII Panelists (LtoR) Marcus Johnson, Paul Gardner II, Anthony Michael Hobbs

The 18th annual "Uplifting Minds II" Entertainment Conference was recently held in Baltimore at Security Square Mall where there was a panel discussion about the business of entertainment and a national talent showcase competition (vocal, songwriting, dance and acting) was held hosted by Heaven 600's Doresa Harvey, the Mid-Day Diva. Ten artists performed with two artists - King K and Alex Jay - winning the "ULMII Best Artist" Award for vocal and songwriting abilities. Former ULMII winners VIP (Best Songwriter) opened the talent showcase and R.I.C.O.C.H.E.T (Best Dancers) closed the event. Watch the performances below!

_____________________________

Celebrity Shout-Outs to

The Pulse of Entertainment

Eunice Moseley

Create Your Badge
SPOTLIGHT of THE WEEK
"WENDY RAQUEL ROBINSON"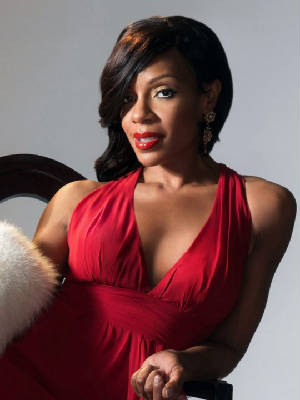 (Los Angeles, CA) -
Wendy Raquel Robinson ("Flatliners: Experience the Other Side", BET's "The Game, "Disney's "Descendants") and Amazing Grace Conservatory reaches a 20-year milestone with a celebratory performance. This year's 20th Anniversary production of "Hope in The Hood" is an electrifying and original musical, an urban spin of the classic tale of "Snow White and the Seven Dwarfs". Set in the streets of South Central Los Angeles,The performance will be held at the Gindi Auditorium at the American Jewish University located at 15600 Mulholland Drive, Los Angeles, CA 90077 on Saturday, May 6, 2017 and Sunday, May 7, 2017 at 7:00 PM.
Amazing Grace Conservatory is excited and proud of their alumnus, Aldis Hodge (Screen Actors' Guild recipient for "Outstanding Performance by a Cast" for "Hidden Figures"), Issa Rae (NAACP Image Award nominee and Golden Globe nominee for Best Performance by an Actress in a Television Series - Musical or Comedy for "Insecure"), and Ashton Sanders (Academy Award and Golden Globe recipient for "Best Picture" for "Moonlight"), just to name a few.