The Pulse of Entertainment: Gospel's Kim Person is Riding the Wave of Success with her KLP 'Journey' Projects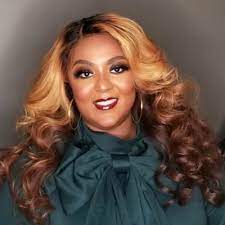 "God is still speaking," said Gospel powerhouse vocalist Kim Person about her latest EP release "Journey 2.0" (2021), a continuation of her 2019 album release "The Journey" (KLP Enterprise). "At first 'The Journey' was about the process - what I want to do next. Opportunities happened and He (God) said He still moving me."
Not only did God tell Kim to launch her own label (with her husband) called KLP Enterprise but release His Word through her music. In just three years Person released "The Journey" which peaked at #2 on Billboards Top 10 Chart and stayed there for 25 weeks, but she garnered two Stellar Award nominations. The release of her EP "Journey 2.0" garnered three more Stellar Award nominations, and its single "Wonderful" scored #1 on Billboard's Gospel Chart and stayed on Billboard Top 10 Chart for six weeks. Kim Person even won... <Read the full August 12, 2022 column here...>
The Pulse of Entertainment: Jeff Lorber, Everette Harp, Paul Jackson, Jr. Release 'Forecast' Album on Shanachie, as Jazz Funk Soul with the 'Hustle' Single Leading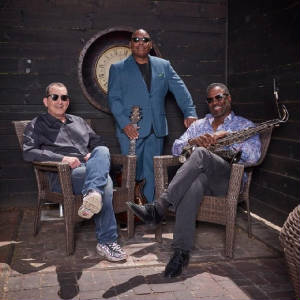 "To take it to another level," said living legend Paul Jackson, Jr. (Whitney Houston, Michael Jackson, Dru Hill) about his role as guitar player in the three-some band Jazz Funk Soul, which can be heard on their fourth recording project on the Shanachie Entertainment imprint titled "Forecast" and on the project's first single "Hustle." "I want a lot more people to hear our music so there's a desire to see us perform...and continue to a build a catalog of great music."
The Jazz Funk Soul band also consist of Grammy Award winning pianist Jeff Lorber and Grammy nominated saxophonist Everette Harp. Collectively the musicians have earned 50 #1 Smooth Jazz hits. Jazz Funk Soul was founded by legendary Jazz guitarist Chuck Loeb in 2014. Paul Jackson, Jr. joined the band in 2017 after the passing of Chuck.
"Paul and Chuck are top level... <Read the full August 9, 2022 column here...>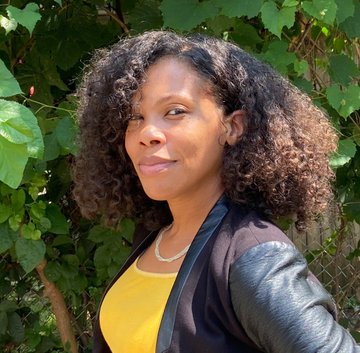 Artist Manager and Historian Dr. Kerri Moseley-Hobbs Garners 2022 Newsome Award for 'Historical Author of the Year'

(Baltimore MD) - The 27th annual Newsome Awards, taking place August 19-21, 2022 (various places) with an awards ceremony Saturday August 20th at Martin's West (6817 Dogwood Road, 21244) is where Dr. Kerri Moseley-Hobbs will be honored with the "Historical Author of the Year" Award. An Artist Manager and Historian, Dr. Moseley-Hobbs published the creative nonfiction book "More Than a Fraction: Based on a True Story" in 2017 after years of research into her ancestry which ended on the grounds that are now Virginia Tech University.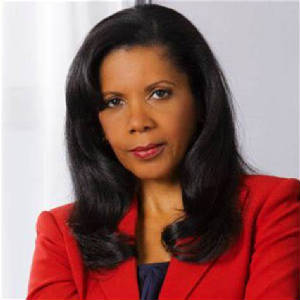 Actress Penny Johnson-Jerald Host the 28th Little Miss African American Scholarship Pageant
(Los Angeles, CA) - Actress Penny Johnson-Jerald to host the 28th Little Miss African American Scholarship Pageant Sunday, August 14, 2022 (Barnsdall Gallery Theatre) making educational dreams come true. Judges and presenter include actors Norman Towns ("Insecure"); Shoniqua Shandai ("Harlem"); Ramone Hamilton (Minions The Rise of Gru); Aaron Jennings (NBC "Grand Crew"); veteran actress Ella Joyce; Brandon Ivies, Cryptocurrency Educational Company; Oliva Verrett, Chair of Women in NAACP; Karla Gordy Bristol, Arts and Culture Commissioner for the City of Beverly Hills; Niele Anderson (FOX'"s Soul" and LA Sentinel, and Ramone Reed ("Just Roll With It will").
For the past 28 years, dozens of girls between the ages of 6-12 years old have participated in this program, hundreds of scholarships have been awarded, and lasting memories have been created for these young Academic and intellectual princesses. While some of them come from strong supportive families, the majority of them come from under-served, single-family homes. The pageant provides an early introduction to the arts and training in public speaking while promoting individual creativity and stimulating a heightened cultural understanding.
VIDEO CLIP OF THE WEEK
The Pulse of Entertainment Broadcasting Vol I
The Pulse of Entertainment Broadcasting Vol II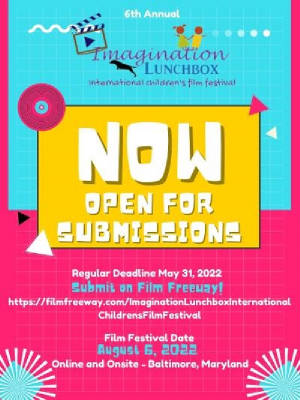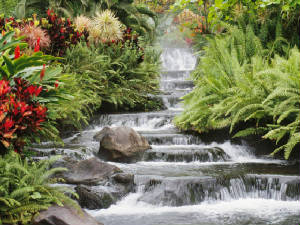 Life is like a waterfall, forever flowing